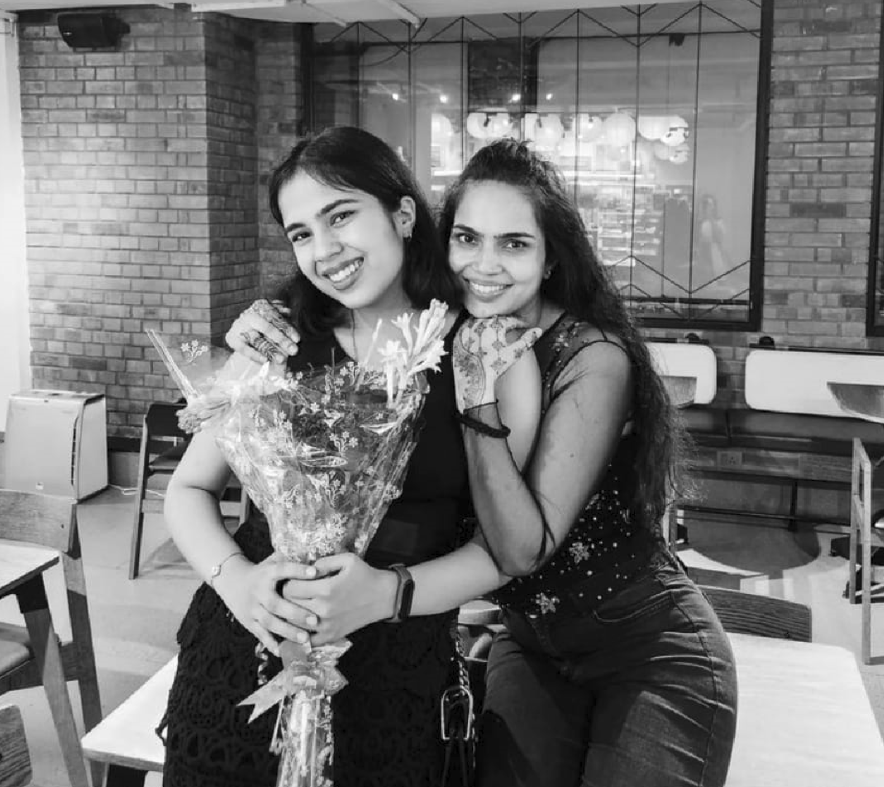 "All that I am, or hope to be, I owe to my angel mother." 
Abraham Lincoln aptly put into words what I feel every single day for my mother.
And I don't mean this in a philosophical sense. I literally owe my life and my being to my mother.
My mother, Ekta, has been a pillar of strength for me from the day I was diagnosed with type-1 diabetes, and through all my challenges. My dreams are fuelled by her passion to see me succeed as a strong and independent girl.
I am one of those fortunate souls who found her soul mate right from the moment she was born. The person who has never let go of my hand through the years, through all the storms and the rainbows of my life, the person who made me, me—my mother, Ekta.
When I was diagnosed at age seven, it was not me, but my mom, who would stay up at night and check my sugars. In the beginning, it was so scary because it was a new thing for us and she was worried about what would happen if she dozed off, so she wouldn't sleep at all. Exhausted, worried, scared—she never for a moment thought of giving up.
At a time when some other family members wanted to give up on me—my life and my worth as a girl living with a chronic health condition, she has been my armour, sheltering me from the harshness of the outside world and helping me heal from the internal challenges of my body.
One day I hope to be at least half the person my mother is. She is the one who motivated me throughout the years never to give up, to push past all the bullying, and the challenges of my diabetes, and instead focus on finding myself amidst all the chaos that is my life.
She has supported me no matter what, always standing in the first row, being my constant cheerleader.
She makes me the confident, life-embracing person I am today. Without her, I do not think that I ever could have accepted my diabetes or accomplished my goals.
For my brother and I, she makes even the impossible possible. Last year, I had been accepted for a summer course in Medicine at Oxford University. However, at the time, the Ukraine-Russia war was ensuing, and all visa applications had been frozen. We waited for days…months actually. I was starting to lose all hope. In contrast, my mother kept visiting the visa office daily, fighting for my case for hours a day, just so her daughter's happiness could be fulfilled. It was only through her persistence and hard work and conviction that my visa arrived, and I got to have one of my dreams come true.
When, nine years ago, doctors made it seem like injections and blood tests were the only options for me, she brought me the miracle of a pump and the CGMS (Continuous Glucose Monitoring System). She always takes care of me and my brother (who also lives with Type-1 diabetes), always putting us first. This in itself is a big life lesson for me.
I do not think that there is quite anyone out there like her. No one who I have met could be half as fierce as her, or even as kind. She is the one who walks in when the rest of the world walks out. She who despite all the ups and downs in her own life stays radiant as the sun and shining light into my life.
My mother is my goddess.
She provides us with so much that we never lack anything and thrive in abundance and gratitude.
To my soul mate, best friend, goddess, and Mother—as well as to all the mothers out there, wishing you all a very Happy Mother's Day.
~
Please consider Boosting our authors' articles in their first week to help them win Elephant's Ecosystem so they can get paid and write more.