Like the wind, loneliness can stir up emotions that want to be addressed, looked at, released perhaps. It's not such a terrible thing to experience being alone, ultimately we're all alone.
I know people in happy relationships surrounded by friends and family during the holiday season and they admit to still feeling lonely.  As we go into the holidays; whether you're alone by choice or circumstance, I thought I'd share this short poetic video again. I've personally learned that the better I am at being alone; the more I have to give when I'm in good company.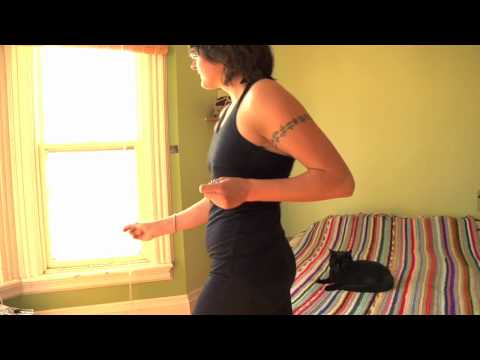 A video by filmmaker, Andrea Dorfman, and poet/singer/songwriter, Tanya Davis.
Davis wrote the beautiful poem and performed in the video which Dorfman directed, shot, animated by hand and edited. The video was shot in Halifax, Nova Scotia and was produced by Bravo!FACT
---
Incorrect source, offensive, or found a typo? Or do you want to write for Elephant?
Tamara Star is the lifestyle go to gal whose global reach inspires over 1.2 million people a month through her programs, newsletters and teachings in 20 countries. "I've been called a start over strategist and make over maven; but really I'm your doorway to what's possible." Tamara's 2 week Fresh Start for Spring guide is a 2 week program for hitting the reset button on life. For more information: find her at http://www.Dailytransformations.com http://www.facebook.com/DailyTransformations http://www.pinterest.com/tamarastardt ~ Tamara's work has appeared in Blog Her, Think Simple Now, Yoga Mint, The Elephant Journal, Twine Magazine, Boulder Life and Yoga Anonymous.