get elephant's newsletter
I just had Chametz!
I just had sex, you've probably seen. Here's the Jewish cover of the Lonely Island viral hit…which as a half-Jew all-ignorant Buddhist I don't really get…but I gather that whatever that word is chametz means "food" or non-Passover food or something. Enjoy: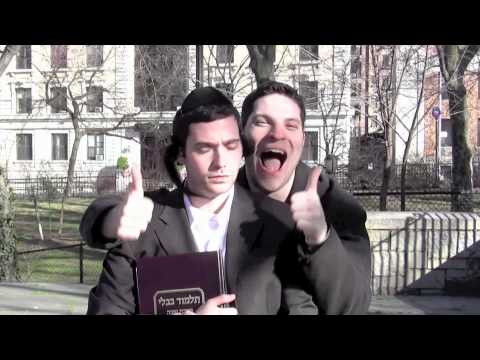 Kol Ish is:
Shawn Levine, Michael Gevaryahu, Ayton Sanders, Eliyahu Dvorin, David Lipsitz, and JJ Katz

Visit us on Facebook
http://www.facebook.com/KolishMusic
Follow us on Twitter
http://twitter.com/kolishacappella
Visit www.Kolish.net

Video by Ari Berkowicz
Vocal Recording, Mixing, and Editing by Michael Gevaryahu

Special thanks to guest participants in the video:
Brian Finkel, Melissa Levine, Rachel Channon, Dov Lerner, Kfirah Covel

"Just Had Chametz" is a parody of "Just Had Sex" by The Lonely Island (http://www.youtube.com/watch?v=lQlIhraqL7o)

The karaoke backtrack to this video is "The Lonely Island ft Akon I Just Had Sex Karaoke" by bbotcangmating
(http://www.youtube.com/watch?v=RhzY91rxrgA)
trending on elephant
The New Dating Rules & Why I Refuse to Play by Them.
Young Yoga Teachers: We are Missing Something Important.
A Letter to my Partner about my Depression.
From Divorce to New Relationship: 4 Lessons I Learned about Love.
How to Stay Single Forever.
Mindful Sex & Meditation.
A Male Perspective on what Breakups Teach Us.
How to Offend Authentic People.
How Group Sex can be a Tool for Personal & Spiritual Growth. {Adult}