get elephant's newsletter
Among spiritual values or attainment, having a sense of humor about ourselves must rank among the highest.
Curb Your Enthusiasm – Larry and Michael J. Fox (Parkinson's…) – Season 8 Ep. 10
Watching this reminded me of when I was 12, hanging with my best friend Noel, and laughing so hard it hurt.
Comment on youtube: "He was already going for the napkins before Larry David opened the soda…I'm siding with Larry on this one."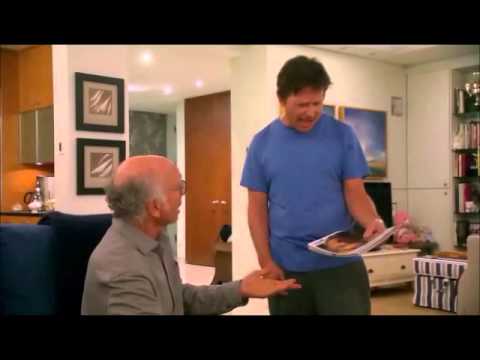 Larry talks to Michael J. Fox about his Parkinson's, his fascination with Hitler's mustache, and is rewarded with an exploding soft drink bottle.
trending on elephant
The New Dating Rules & Why I Refuse to Play by Them.
Young Yoga Teachers: We are Missing Something Important.
A Letter to my Partner about my Depression.
From Divorce to New Relationship: 4 Lessons I Learned about Love.
Mindful Sex & Meditation.
A Male Perspective on what Breakups Teach Us.
How to Offend Authentic People.
How Group Sex can be a Tool for Personal & Spiritual Growth. {Adult}
Slipping Out of Love. {Mesmerizing Dance Video}