What is it that changes our perspectives from day to day?
The street we walked down yesterday revealed a heap of dead leaves in the corner. Today, the same street offers us a beautiful symphony of light, sound and emotion for all of our senses to soak in.
Today, the sun shines through the ally. Its light smothers our cheeks with its heat, like a kiss from the gods. Colors are brighter. The air is sweeter. Our hearts are bigger.
We question our ability to randomly find ourselves here and wonder how we'll ever achieve this flow of connective ease?
We count on our personal growth and wisdom to bring us to this place, eventually, where days are filled to the brim with joy and wonder.
Through his new web series, Shots of Awe, "Performance philosopher." Jason Silva, combines science and art to create a brilliant masterpiece that expresses our ability, as human beings, to "take it in" and be inspired.
Say, "Awe."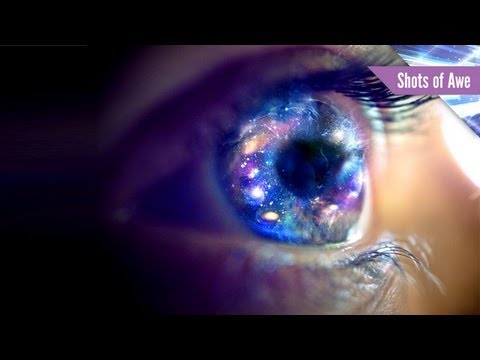 Steph Richard is a lover of people, laughing, art, writing and most of all yoga. When she is not with her friends, who mean the world to her, she spends most of her free time centering herself on the mat, writing or laughing hysterically over a great stand up comedian. She is in the process of completing her 200 hour yoga teacher training and fantasizes of a world where people greet each other with downward facing dogs instead of handshakes. stephlrichard@gmail.com
Ed: Kate Bartolotta
Loved it? Leave a tip!