get elephant's newsletter
I'm watching Jon Stewart and Stephen Colbert's Rally to Restore Sanity and/or Fear on the National Mall in DC via livestream (two of our columnists are in live attendance) while wearing my USA Pants and drinking copious amounts of (fair-trade, organic) coffee…and Mr. Fear himself, Stephen T. Colbert, is wearing the pants in front of the hundreds of thousands in attendance and millions watching live!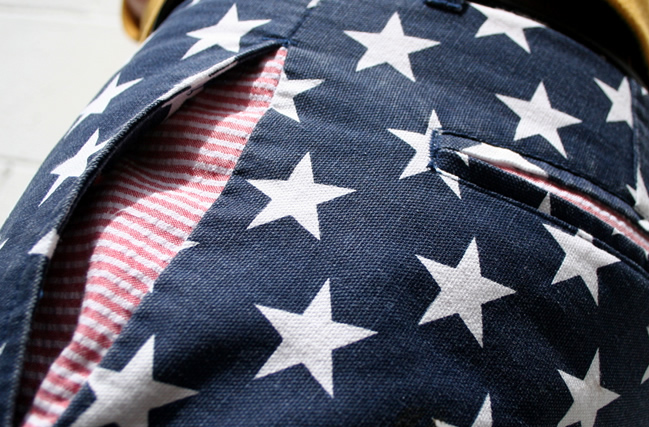 They've got a great cut, nice feel (I can attest, wore them when I hosted/emceed the 350 Rally with Congressman Jared Polis at the University of Colorado two weeks ago) and look great without literally aping the flag, which is actually un-patriotic.
Pandemonium After Donovan's goal from Cordarounds on Vimeo.
USA Pants from Cordarounds on Vimeo.