get elephant's newsletter

The Producers of the 1940's WWII Era Ball Proudly Present…
An elephantjournal.com event…
The 1st annual 1940's White Christmas Ball Sat. December 11th 7PM
at the Historic Balch Field House (built in 1937) University
of Colorado at Boulder.
Join us for a fabulous 40's holiday party that will bring back all the
warmth & nostalgia of a more simple time!  We'll be re-making scenes
from the timeless movie White Christmas along w/ Dean Bushnell's
12-Piece 40's Dance Orchestra, world famous Bing Crosby tribute artist
& 25 yr. collaborator of Katherine Crosby-Bob Pasch, Andrews Sisters
Act Reveille3, aerialist Brandy Dew, Boulder Swing Dance & burlesque.
Enjoy an enchanting evening of dancing w/ your sweetheart  (or meet
one) on our White Christmas movie set-amidst WWII vehicles,
re-enactors, sleighs, giant Christmas trees, a canopy of lights &
SNOW!  Swing dance lessons 7-8. Special guests Dan Daru of FOX 31 News
& Wendy Wham of NPR's KUNC!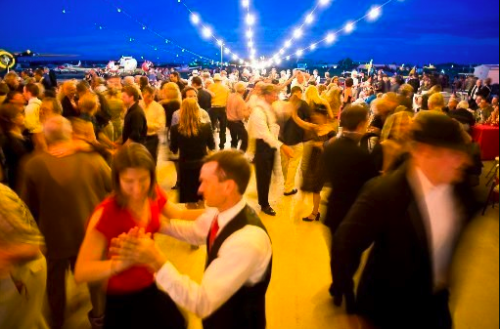 There will be a costume contest with excellent prizes–so wear you
best 40's and early 50's holiday outfits, dresses and/or uniforms!
We'll also have a very special Christmas Village with holiday
demonstrations and souvenirs to enjoy including: glass blowers (who
will make you an ornament while you wait), ice carvers and you can
even have your photograph taken w/ Santa in his sleigh!
Christmas dinner plates provided by Whole Foods available for purchase
all evening from area restaurants including a vegetarian/vegan option.
Wine, beer, champagne and cocktails available for purchase.
Seniors can arrive 1 hour before door at 6pm for seating, meet and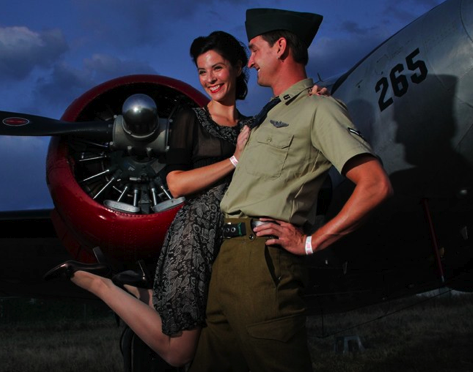 greet with Bing and cocktail hour with friends from 6-7pm.
Parking at CU's Regent parking garage located at Colorado Ave. and
Regent (1050 Regent Drive)-hop on our  shuttle for a short ride to the
festivities!
$30/$35 door Seniors $5 discount Get your tickets early–the WWII Ball last year sold out!
Tickets and information:
WWW.1940sBALL.ORG
This event is a benefit for The Wounded Warriors Project with
additional support donated to The Spirit of Flight Center
and Toys for Tots.