get elephant's newsletter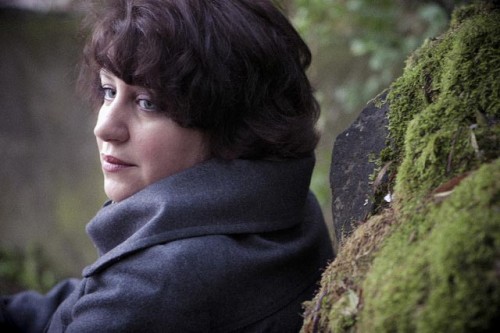 Julie Michelle has changed my life. I remember the day I first stumbled upon i live here: SF, her beautiful photography art project/blog/collaboration documenting San Francisco residents and allowing each to tell their "San Francisco" story. At the time, I was stalking the twitter feeds of cool SF art organizations, trying to manifest more collaboration in my San Francisco life, and –BAM!– up pops this link to Julie Michelle's site.  I look back on that day in the same way one marvels at how they met their lover—it seems so random, so fortuitous, yet so inevitable.  I was fascinated.
I  spent three hours that first day, scrolling through the pages of her jaw-droppingly gorgeous photographs of interesting-looking SF residents, each one  accompanied by their personal, touching, funny, sad, or conflicted story of their San Francisco life. Wow. How easy it is to submerge yourself in the lives and images of your neighbors when they all appear so magical in their own unique ways.  Julie is amazing at capturing the truth in someone: that special sparkle in their smile, that laughter in their wrinkles, that struggle in their hearts. And she does it with such joy, somehow gaining private access into the depths of her subjects' souls and pulling out what is most important.
On a whim, I found the "participate" page and shot her an e-mail immediately, begging her to let me play too.  And so I became a page in her anthology, one of many in her widespread collection of faces, locations and words. I was honored. Our photo shoot was bliss, and before I knew it, we were friends! She came to shoot a fashion show of mine, we dreamed of collaborative business plans, and she invited me to a networking event she was hosting.
She is the ultimate matchmaker, selflessly connecting those around her to make for a more dynamic world.  She has introduced me to some of the most interesting people I know here in San Francisco, including the fabulous fashion and lifestyle bloggers Annie (Poetic & Chic) Catie (Cuffington) and Stuart (Broke-Ass Stuart), artists Eden (Secession Art), Dottie (Dottie Lou Photography) and Amber (Wiz Bang), and friends like Catherine (French Feng Shui), Iran, Rebecca, Mary, Jax… Oh My! I can't even begin to name them all.
We are a new kind of family. We support one another. We laugh with one another. We collaborate with one another. We are all connected, even though some I have never met before. And all because Julie Michelle decided to start taking pictures of San Franciscans, and helping us to share our stories.