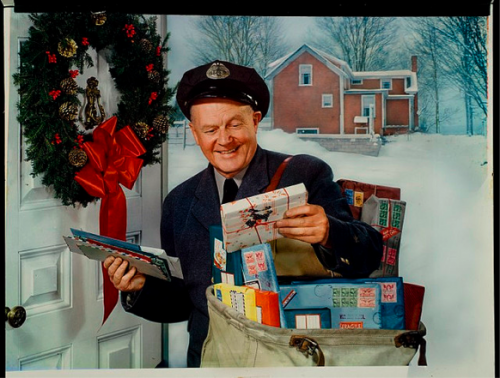 If you are lost in the desert without food and water, even if you have lots of gold in your pack, you can't eat it and you can't drink it—so you are still starved and parched. That is analogous to many people who have money. They have no idea how to eat it and how to drink it. ~ Chogyam Trungpa
I remember the knot in my stomach the night before, in bed straining to hear sleigh bells or footsteps in the darkness, springing up the moment light peaked through the blinds and shaking my little sister awake. I remember the both of us pouncing on our parents, who opened their eyes with a groan and an "Umpff."
I remember waiting in agony while they each brushed their teeth and loaded the camera with film. The explosion of excitement as we turned the corner into our living room and a flash bulb captured what the entire season had been building up to: the moment just before we opened our first gift. When anything and everything was possible.
But for all those gift-wrapped boxes that are so vivid in my memory, neatly stacked under the tree and in piles around the living room, I can barely remember what any of them contained.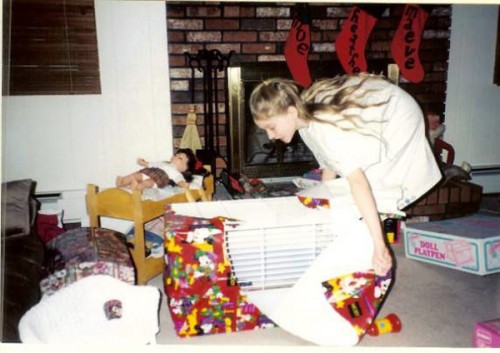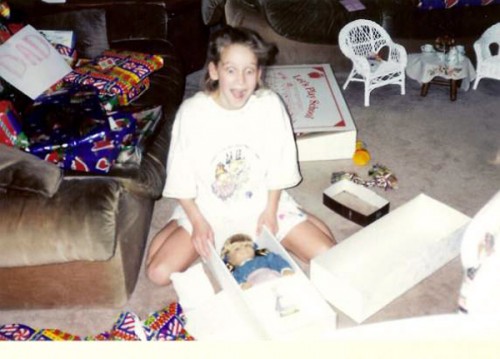 It seems that my over-abundant Christmas memories don't really have anything to do with the actual things that my family gave to me.
It was about the atmosphere those things created, the excuse they gave us to be generous and thankful and surprised. Though our holiday cheer was aided by the things that surrounded us, it probably would have been just as strong with or without the mounds of material gifts.
What my family calls "Christmas cheer" or "holiday spirit," the Buddhists might call yun. It's a Tibetan word, which means "wealth" or "richness."
But not in the Wall Street way.
Richness as in full of texture, and flavor. Full of detail and feeling.
As in sinking into couch cushions next to my grandmother, her soft familiar fingertips walking across my shoulder blades. As in a kitchen permeated with cinnamon and baking butter and my hands, face and the linoleum floor coated in pastry flour. As in candles and tea lights illuminating small pockets of a dark room.
Buckling a shiny red belt over a black dress.
A bowl of fresh oranges and Clementine leaves.
All the people who make me laugh hardest under one blanket.
"The real meaning of wealth," Chogyam Trungpa wrote, "is knowing how to create a goldlike situation in your life."
Which is to say, richness comes from feeling our way into things, paying attention to how the table we set, the package we wrap or the story we tell affects the space around us. To drink in with five senses and to listen with our whole bodies. To notice.
How do you wrap your "goldlike situations"?
A Practice for Cultivating Yun:

I have a soft spot for material possessions. But during this season it can be particularly easy to obsess over the need to have them, so much so that it overshadows the actual appreciating of them.
So, if you feel like you could do with a little more yun in your life, try this practice, related to me by Waylon over a cup of coffee a few weeks ago:
Pick a store filled with objects—not necessarily the kind that you need, but the kind that are fun and interesting to look at. You know what I mean—the kind of stores that tourists frequent, or that we go into when we're looking for a gift but have nothing specific in mind. In Boulder, there's a store called Two Hands Paperie, which sells handmade journals and Italian stationary. There's also some great spice shops and one called Peppercorn, that sells ceramics and tablecloths and other kitchen tools. Any of those would be perfect.
But don't take any money with you. No cash. No credit. No checks.
Spend at least 15 or 20 minutes browsing, and instead of looking for something to buy, pay attention to the way that the store makes you feel. Pick things up and notice their texture, smell them, follow what sparks your interest, notice the dust floating in a shaft of light, or the grinding of an espresso machine, or footsteps.
It's equally fun to try this same practice in my own home, walking into a room as if I've never seen it before—noticing the way I left my sheets crumpled in a ball at the foot of the bed when I woke up that morning, the book I'm reading spread-eagle on the windowsill. Seeing my pictures and rugs and noticing the atmosphere that my special things create around me.
It's a good reminder that richness has nothing to do with things—either having them or not. Wealth, in this sense, isn't something I have to earn or obtain. Which is a relief. It's about what I create from the material of my own life.
p.s. I sort of lied. There is one Christmas gift that I remember quite vividly. You can read about it on my blog.