get elephant's newsletter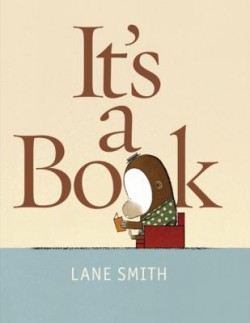 This wonderfully witty tale by Lane Smith tells the story of Monkey and Mouse as they try to explain to their friend, Jackass, what a book is.
Presented as a children's picture book, Monkey attempts to explain to his friend what a book does and does not do. Jackass seems completely puzzled by the technology of a book and wants to know if it blogs, Tweets, has wi-fi, and so forth. The ever patient Monkey and Mouse do their best and finally bring the book to a satisfyingly subversive close.
This little masterpiece is a wonderful story for all ages. From Roaring Brook Press and available from your local, independent bookseller. (Shop independent, shop local, and tell 'em you saw it on Elephant Journal!)