get elephant's newsletter
American Apparel made the shirt. Ignorance made the movement which got up off the couch, made this sign and made us laugh. And that's how we win: we laugh at ignorance.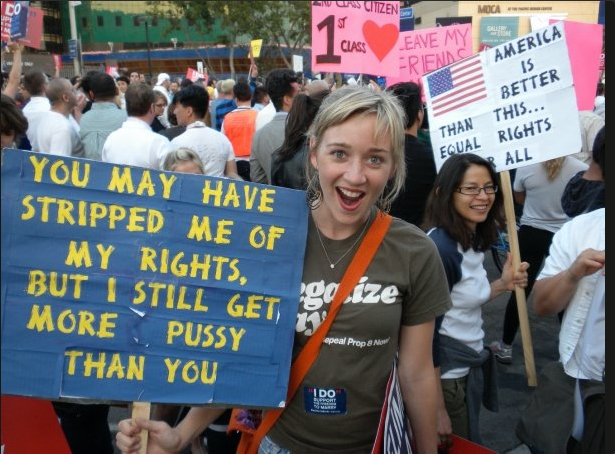 Bonus: one of my fave West Wing scenes of all time. The seated lady is a stand-in for Dr. Laura.