get elephant's newsletter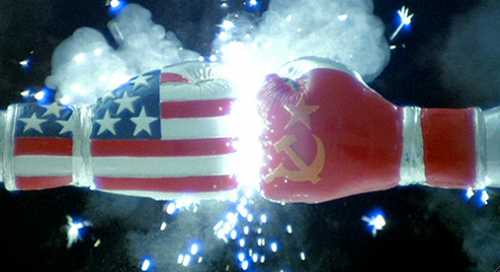 "The 1980s Are Calling To Ask For Their Foreign Policy Back." (video)
Unlike the first debate, where President Obama played patient, overly passive grownup to Governor Mitt's loose-lipped alpha wolf, Obama's offered some eye-to-eye trash talk and zingers, along with responsible policy and moments of seriousness. It seems Americans require both style and substance.
Here's both:
Obama To Romney: "The 1980s Are Now Calling To Ask For Their Foreign Policy Back" (video)

Full video, for context.