get elephant's newsletter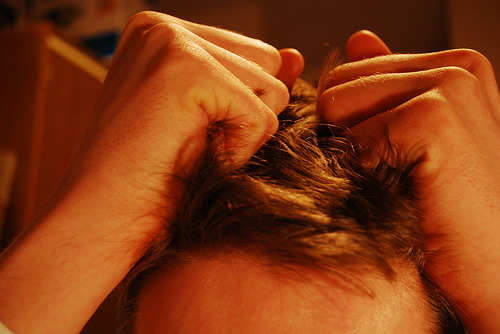 Improving Daily Life.
At the recent LifeHacks event in Boulder—a regular event aimed at providing change agents with practical tools that help improve productivity and effectiveness—the Integral Center, Buddhist Geeks and HUB Boulder teamed up to explore several LifeHacks, aimed at practical ways of working within the domains of our mind, body, relationships, and work.
This second LifeHacks event was live-streamed, and so we're happy to share the talks and exercises from that event, for all of those who are interested in hacking their lives. Given the timing of this event—just a couple days before Thanksgiving—we focused on gratitude, with an emphasis on how to bring simple practices more deeply into daily action.
LifeHacks provides practical tools to help improve productivity and effectiveness in what can sometimes be stressful, chaotic or just plain busy work environments. Whether you're a startup entrepreneur, consultant, care-giver, non-profit executive or an hourly employee, watch and learn best practices from inspiring community leaders.
Mind
Vince Horn, Chief Geek of Buddhist Geeks
Mind Hacking: Upgrading from Windows ME
We'll explore how we can upgrade the operating system of the mind, moving from a self-referential way of knowing ourselves and the world to a center-less and transparent way of knowing. We'll also practice a form of social meditation, which helps in the process of deconstructing self-referential processing, called sensory noting.
Body
Marco Lam, Clinical Director of the Mandala Clinic
The Embodiment Hack: The Modern Immortal
What is the largest context of thousand-year-old herbal traditions in our modern time? Using ancient formulas of roots, leaves and strange creatures to support the immune system as we transition from fall to winter. Simple hacks to keep healthy with holiday traveling, triaging herbal support for the common cold and how to use your health to springboard your deepest gifts.
Relationships
Robert MacNaughton, Executive Director, The Integral Center
Artistry in Acknowledgement
Ever feel unsure what to do when someone is sharing their appreciation for you? When you're offering an acknowledgement, do you want to give something that's actually practical that they can apply to their life?
We'll unpack the mechanics of what makes a personal acknowledgement effective and impactful. Powerful connection is easy when practicing basic principles.
Work
Corey Kohn, COO, Dojo4
Let's Begin with a Bow: workplace hacks for making better use of our time.
Seemingly endless meetings, work place protocols, and scheduling are an inevitable part of most of our work lives. These are a series of hacks for making those things more enjoyable, worthwhile, effective and satisfying.
Wishing well for people, and related hacks to ground gratitude in the workplace.
Vincent Horn is a Buddhist Geek and digital innovator. In addition to being an experienced meditation practitioner and teacher, Vincent co-founded the popular media company Buddhist Geeks where he currently serves as Chief Geek. His work focuses on the fusion of nascent technology and contemplative wisdom, and has been featured on the pages of Wired, Fast Company, Tricycle and the Los Angeles Times. Along with his wife Emily, he makes his home in Boulder, Colorado—that is, until the distinction between atoms and bits dissolves completely.

~

Editor: Thandiwe Ogbonna