get elephant's newsletter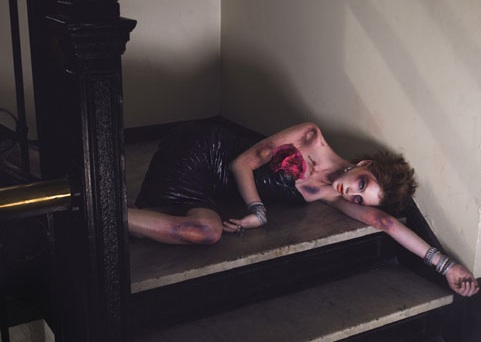 "When I am asked why a man/woman doesn't leave their abuser I say: They stay because the fear of leaving is greater than the fear of staying. They will leave when the fear of staying is greater than the fear of leaving." ~ Rebecca J. Burns, "The Last Straw"
I was once involved in an abusive relationship and have faced insensitive judgment and criticism from people who say things like, "I would never have stayed," as if staying was indicative of their strength and wisdom, and my subsequent weakness and stupidity.
Domestic violence is perpetrated against both men and women, however, one in three American women will be involved in an abusive relationship at some point in their lives, so it is important to understand why they (we) do not walk out the door after the first incident of violence.
Instead of subjecting the victim to further injury by asking them why they did not leave, ask them what you can do to support them in their healing. Compassion goes much further than judgment, and until you walk in someone else's shoes, please don't assume you know anything about them or their motivations for staying.
Jennifer Spesia is a yoga teacher, world traveler, psychotherapist, philosopher, seeker, practitioner of Eastern spiritual traditions, Returned Peace Corps Volunteer (Cote d'Ivoire, West Africa), human companion to three amazing dogs and eternal student. She will complete her PhD in Psychology in 2013 and is looking forward to having the time to read books for pleasure again soon. You can connect with Jennifer via her Bhadra Yoga Facebook page or her blog.
Like elephant love on Facebook.
Ed: Kate Bartolotta