get elephant's newsletter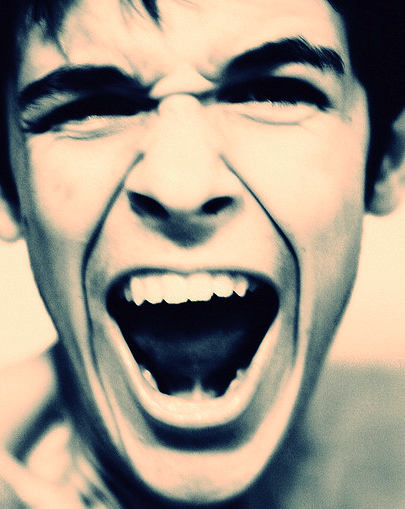 Never miss a good opportunity to shut up.
I don't remember where I first heard this particular bit of wisdom, but it's become a real favorite.
I've tried to live by its high standard and I can't say I've always succeeded. I've passed it on to many friends and students and now I want to share with you this great universal precept.
You can file it right along with other pithy insights like Whoever is happy will make  others happy, too or What goes around comes around or The best things in life are free or Do unto others as you would have them do unto you.
I cannot overemphasize the benefit of this practice.
Learning to shut up has been a tremendous vehicle for self-study. In observing my mental activity during any given day, I make these startling discoveries:
Opportunity #1: I have the strong urge to butt in while someone else is talking.

Why is it that when someone else is relaying their story to me, I get the overwhelming desire to interrupt them with my opinion or comment?

Sometimes I don't even hear what they're saying, I only know that my commentary is of cosmic worth and if only they'd just let me get a word in edgewise they could experience the depths of my wisdom.

Or sometimes I believe that I can express their own idea so much more skillfully than they can. I'm so busy formulating what I'm going to say that I don't really hear what my companion is saying.

Opportunity #2: I have the strong urge to top a friend's story.

As you're telling me about your adventure, your thrill or your proud achievement, I'm scanning my own data banks for similar experiences. Only better.

Your son won the What I Did on My Summer Vacation essay contest at school? That's cute. Did I ever mention my daughter was named Most Perfect/Popular/Beautiful by her school and the entire school district?

Opportunity #3: When someone is suffering.

When someone is sharing their troubles, I am tempted to fix it.

Tell them it's all going to be okay, which is hogwash because if I've learned anything in my time on this planet, I know that it's not always going to be okay.

Hurt happens.

And then I may throw in the topper (see #2 above): Your house is in foreclosure? Gee, that's tough. Did you know that once my house burned to the ground destroying all our worldly possessions?

photo via Flkr Commons. Chuckumentary

Opportunity #4: When I find myself finishing someone else's sentences.

This is really, really bad, amazingly rude and irritating.

My mom always used to finish my dad's sentences and it would completely unnerve him. Not surprisingly, I am equally horrified to find myself doing the same thing.

Extra Credit: When I'm relentlessly haranguing myself.

After some time of training in shutting up with others, and enjoying the remarkable benefits of the practice, it dawned on me that I could apply the same technique to my own inner dialogue.

As I was very busy condemning myself over some misdeed one day, I thought, Hey, never miss a good opportunity to shut up especially to myself!

How about quieting that snarky critic living in my head?

If I can learn to restrain my ego-talk as someone is telling me how sweet her boyfriend is (when I know mine is infinitely sweeter!) then surely I can make the mindful shift to silence my own screeching inner harpy.
As a student of yoga, I keep in mind that yoga teaches non-violence, including cutting into someone's story or slamming myself for some perceived mistake.
Non-hoarding, even of the drive and scope of a conversation. Non-stealing, even of another person's freedom to finish a sentence. So I practice the sacred art of shutting up.
I remind myself to dial down my own need to speak and instead, deeply listen to the other person. Quiet myself and pay attention to others. It's a beautiful and humbling practice. And the opportunities, seriously, are endless.
Now get out there and shut the f*ck up.
Shanan Harrell is a fusion of Iyengar-based asana instructor blended with a powerful streak of Buddhist warrior and seriously devoted gong player. Shanan has been practicing yoga since 1996 and teaching since 1999. Shanan's column Yoga 101 appears regularly in the Loop Newspaper. She is also a contributing writer to Tehachapi Lifestyle Magazine. Her book, Stumbling Towards Enlightenment: a Yoga 101 Collection is a compilation of her thoughtful and entertaining columns. Buy it now. Buy it often.
~
Assistant Ed: Elysha Anderson/Ed: Kate Bartolotta