get elephant's newsletter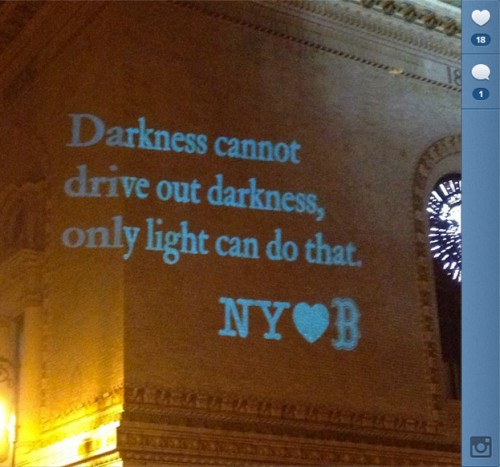 "So when you spot violence, or bigotry, or intolerance or fear or just garden-variety misogyny, hatred or ignorance, just look it in the eye and think, 'The good outnumber you, and we always will.'" ~ Patton Oswalt
Photos, stories of simple beautiful kindness remind us of what it is to be American, and human.
"At copley. Runners offering each other jackets to keep warm. Even in heartbreak there is good in people." ~ (@megansarahj)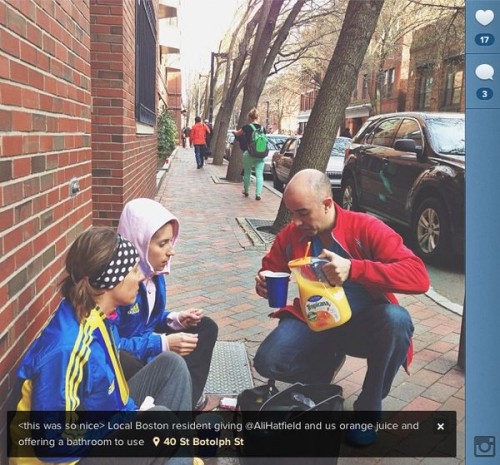 Also: Video: Also: Firsthand account by a Hero of the Boston Marathon Explosions, holding Blood-Stained Flag with shaking hands.