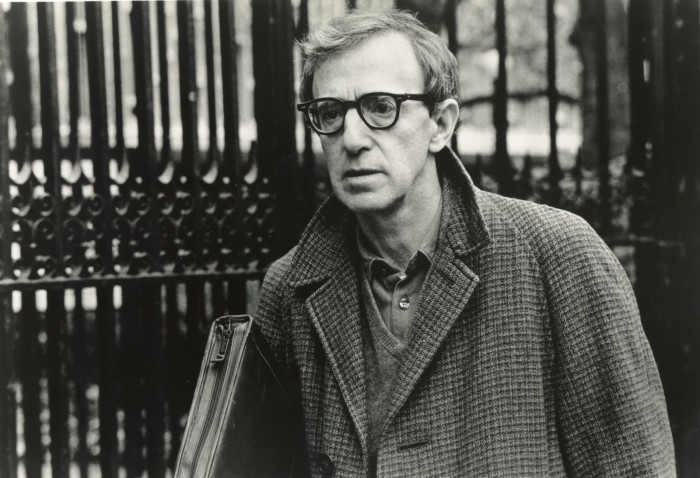 I'm ashamed of myself.
I just came back from a lovely weekend staying with some friends in Zagreb.
During a discussion about movies, one of my friends started talking about Woody Allen and it was clear that she had no idea about the furor around him currently flooding social media. I sagely informed her with the words:
"You know Woody Allen is a pedophile?"
I'm deeply ashamed of myself.
I don't know Woody Allen. I know next to nothing about him. I read that he married his daughter, and that he was prosecuted for abusing his other daughter years ago. I jumped to a conclusion and onto that old bandwagon of "popular opinion."
And then I succumbed to that apparently very human urge to backbite, to gossip.
I don't know Woody Allen. I've seen a few of his movies, and read some things about him on the internet.
Do you know him better than me?
Because when I came back from Zagreb and turned on the computer, I was hit by a flood of social media about Woody Allen's adopted daughter's public letter accusing him of molesting her when she was a child. And I was struck by the sheer volume of hate directed towards him.
Now, it's Dylan Farrow's right to write a public letter. And it's Woody Allen's right to do so too, if he feels like it. That's called free speech, and it's a good thing.
What is truly not okay is for you and me (those of us that don't know anything about the situation other than what we've read in the papers—those mendacious, manipulative instruments of propaganda and politics) to weigh in on this highly personal matter.
But because this is a public figure and because it's a highly emotive subject (child abuse), and because there are a number of things we think we know about Woody Allen that seem to suggest he might be guilty of this crime, we are quick to condemn him. And then to vilify him. To loudly and publicly denigrate his name.
I say again—we, you, I, don't know the truth. He might be guilty. You might assume something, you might believe it, you might feel certain about it, but you don't know.
Imagine if it was your son being publicly condemned, vilified, denigrated. He might be innocent.
And what business of ours is it anyway?
I am not a policeman investigating the case, or a judge, juror or lawyer involved in a legal process. Nor am I a relative, friend or anyone close to any of the people involved.
And I'm glad I'm not, because there is a great deal of dysfunction and bad blood surrounding the whole thing—that we can be sure of. Let's be honest: I, and probably you too, have enough dysfunction of our own to work with.
So please believe me when I say to you that I care deeply about the issue of abuse. I am passionate about it!
I care about it enough to have committed myself to a lifetime of working with it.
And I care about it enough to know that if our society confuses personal feelings of outrage, indignity and injustice around the general issue of abuse with this specific case, or any specific case, we make a grave mistake.
The mature thing to do is to observe how the Woody Allen story makes us feel—and I have seen that most people are feeling angry and powerless that this famous, successful and much lauded man may be a child molester. The mature thing to do is to observe how it makes us feel and to take ownership of those feelings without projecting them onto a man who may be innocent.
If we allow our personal feelings to become projected onto Woody Allen because he seems to be guilty, two things happen:
We avoid dealing with the root of our own feelings and we become emotionally out of alignment with reality.
The dysfunction of that family is not mine, and it's not yours.
I assure you we have enough dysfunction in our own lives to need to take on anyone else's. Sometimes though, commenting, passing judgment, and analyzing someone else's dysfunction makes us feel better about our own. Or at least diverts our attention for a while.
Please, look at how you feel about the Woody Allen case. Use it a valuable opportunity to see what kind of unresolved feelings you have around the issue of abuse.
And then let it go, because you will never know the truth behind that particular situation, and you don't need to. It's not your business.
And you can be truly grateful for that.
Love elephant and want to go steady?
Editor: Catherine Monkman
Photo: elephant journal archives