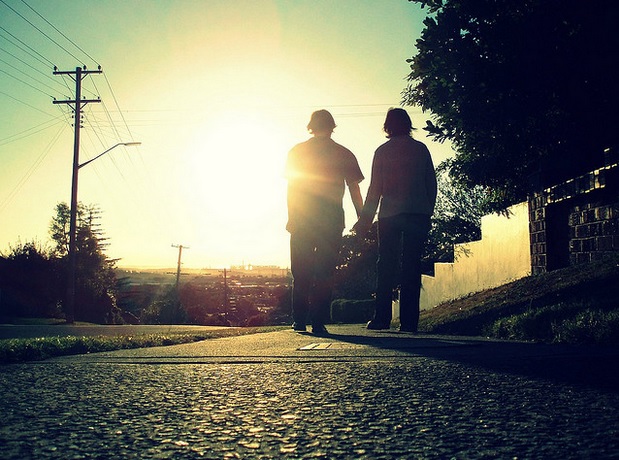 I see clouds where there ain't clouds.
I see trees where there ain't trees.
I taste things that aren't there. I read words that are creations.
Ideas flow
under my headline and get caught in the brim of my hat.
Sand stalked pages flip through my fingers and curl in the deepening holes of my brain.
We aren't on this deck, belittled by the shadowed nothings of God.
We aren't bejeaned in denim.
My fingers play not a dance of rhythm, but more dancing is needed where I sit.
Fall word sport spit that cotton mouthed truck blowing down Main Street in brilliance, but death.
Sleep is always behind my ears but the muscles of my face block all that unconsciousness can throw my way
(until I want it to) (not that I do now) (but it would be nice some time).
I can't feel the cold now, sitting with love in the near sky wrath chipped paint.
My love is nothing but what is in my hands, this whole radiant thing we walk on and kiss with our toes every day, like a lover gone and drunk down in the bottoms of the river,
filed with nails and caked in weeds never known.
Lark the fly felt on my forearm, dancing with wings, beating the sky and killed between fingertips of drunken youth somewhere east.
Love elephant and want to go steady?
Apprentice Editor: Bronwyn Petry / Editor: Catherine Monkman
Photo: Alan, Flickr Creative Commons