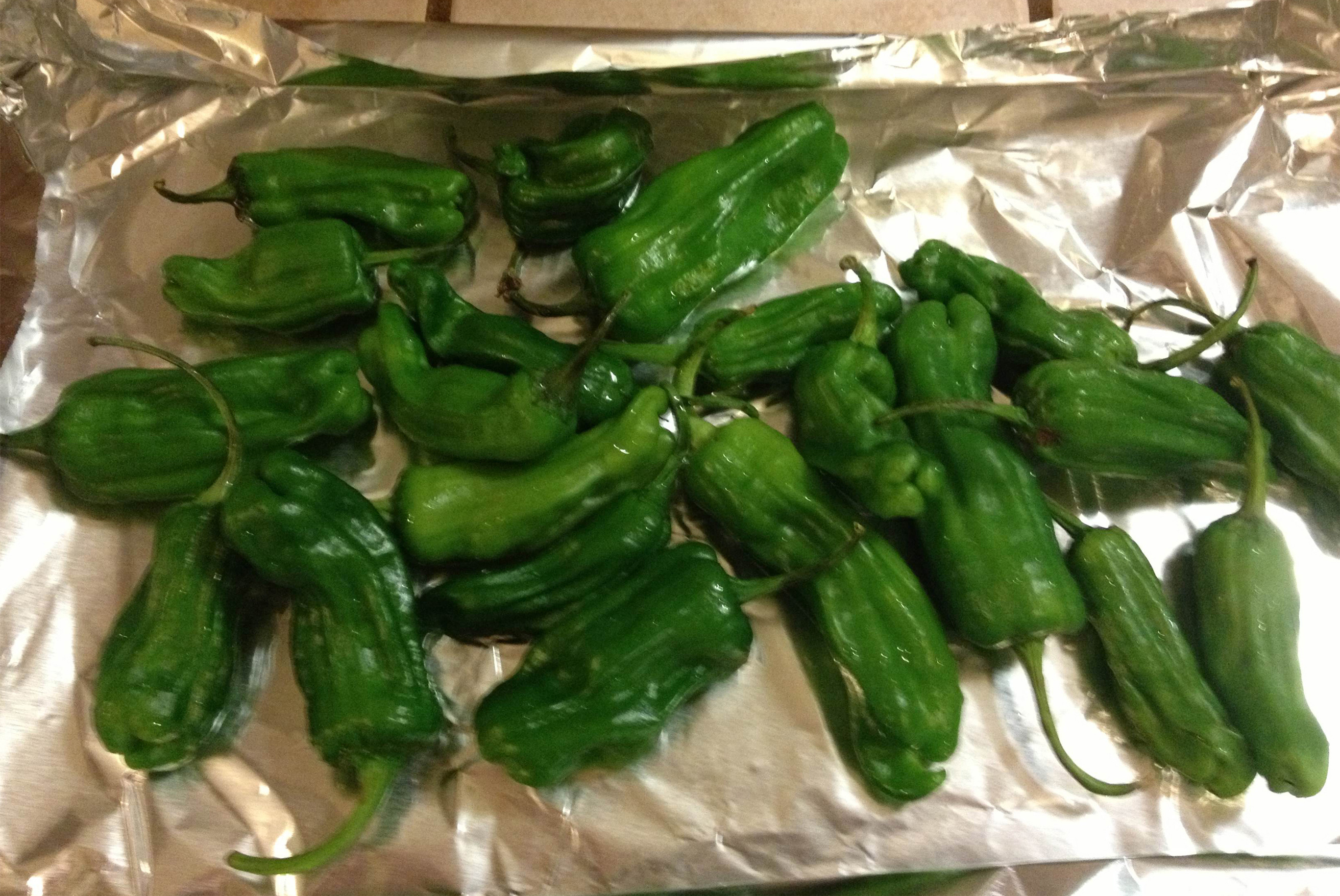 Shishitos just might be my favorite pepper ever!
They are usually mild (in terms of spiciness), but full of flavor.
Shishitos are a Japanese variety of peppers, and their name refers to the fact that the tip of the chili pepper looks like the head of a lion. Pretty cool, right?
The peppers are small, finger-long, slender, and thin-walled. Although they turn from green to red upon ripening, they are usually harvested while still green.
Every now and then, you will come across a super spicy shishito pepper!
Lookout for the ones that are starting to turn a bit red, as those often pack a spicy punch, but sometimes a green one may be hot and spicy too. But that's part of the fun —never knowing when you may get a spicy surprise!
The first time I ever tried shishito peppers was at my favorite, local gastro-pub. They offered an appetizer of Shishotos with lime and manchego cheese. Those peppers were so delicious, despite the fact that I bit into one pepper so spicy it brought tears to my eyes!
Earlier this summer, I was beyond elated to find shishito peppers in the organic farm box my family receives. We've had them nearly every week, and can't get enough! Naturally, in the heat of summer, we've been cooking them out on the grill.
Here is our rendition of grilled shishito peppers – a tangy summer treat! (Inspired by the delicious appetizer mentioned above.)
What you'll need (always use organic ingredients, when available):
Green shishito peppers (as many as desired)
A bit of tin foil
Olive oil
Sea salt
A lime
Shaved or grated manchego cheese (totally optional!)
To start, cut a couple medium sized squares of tin foil. Lay your peppers on top of the foil. Drizzle a bit of olive oil on top and gently toss. You can turn the corners up on your foil a bit to make a light, pseudo baking sheet. Then place them on your grill over a medium flame.
Because of their thin walls, shishitos cook quickly, so check on them frequently. Best practice is to use tongs to keep turning the peppers, so they don't cook too fast and burn on one side. The peppers will change from bright green, to a muted dark green, with a caramely-brown tinge.
Watch out, because if you leave them on the grill too long, they will begin to turn black and get charred (though we like to leave them on until the moment just before this begins to happen—a few little blackened spots on a couple of the peppers is actually pretty tasty).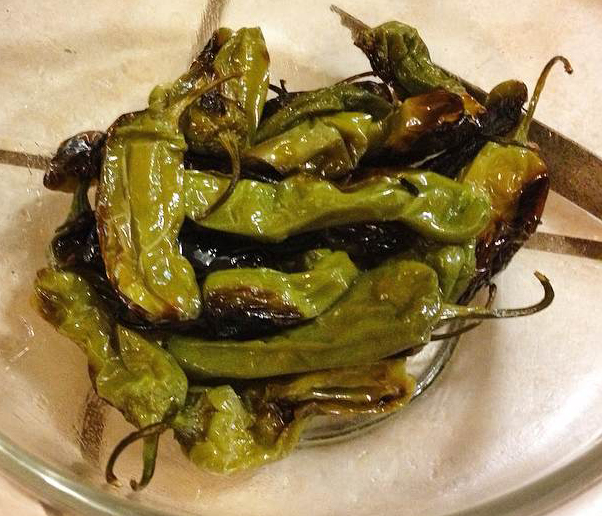 When the peppers are grilled to your liking, carefully remove them from the grill.
However, if you choose to use cheese to garnish, sprinkle it on just before you are ready to take the peppers off the grill and close the foil up over everything, so the cheese will melt over the peppers a bit. Then remove from the grill.
Of course, if you omit the cheese, this recipe is vegan-friendly!
Finally, sprinkle some sea salt over the grilled peppers and toss. Then squeeze a bit of lime juice on top (to taste).
Let the peppers cool for a few minutes, so they are not too hot from the grill. Then serve.
You can leave the stem on, the flesh of the peppers easily comes off in your mouth, when you bite into them!
(Optional) Suggestion: Serve with a cold beer.
Mmmmm-mmmm, delicious! Enjoy!
Love elephant and want to go steady?
Editor: Renée Picard
Images: author's own
Photos: Author's own