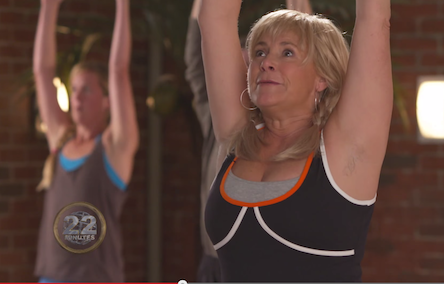 "Because they think you're going to blow the plane. Like some apple butter vegan terrorist."


We've all had sessions like this one. Lion's breath! 
This is my dear Shambhala Buddhist buddy, comedian and star Cathy Jones! Enjoy:
Defeat and frustration flow in this PSA suggesting alternate ways to higher peace and acceptance.

This Hour Has 22 Minutes airs every Tuesday at 8.30pm (9.00NT) on CBC.