Don't worry, they'll tell you.

Bonus! This makes fun of me, too!

An atheist, a crossfitter, and a vegan are all sitting at a bar… 

…and I only know this because they won't shut the f*ck up about it.
10 CrossFittm Things:
1. "Typical CrossFittm Workout." (youtube.com)
2. The first rule of CrossFittm is: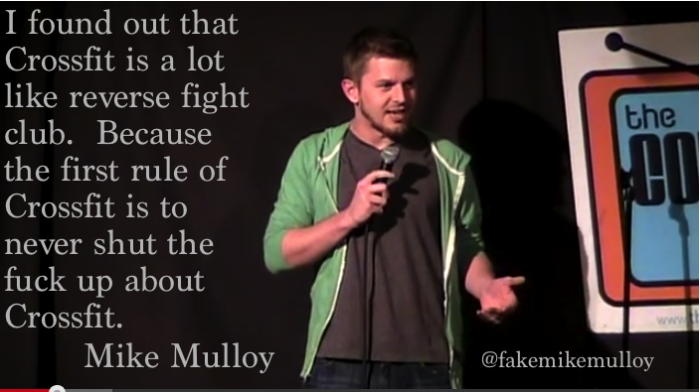 First rule about Crossfit: talk non-stop about Crossfit.
3. Let's get serious: "Actual CrossFittm involves standing on the medicine ball while throwing and catching the weight. Then posting on instagram, twitter, and facebook about the activity."
4. Another great CrossFittm video via our elephriends the Kloons: "Cross Fit by Jesus." Tithe it up:
"CrossFittm works. You'll just have to take my word for it."
5. More CrossFittm humor: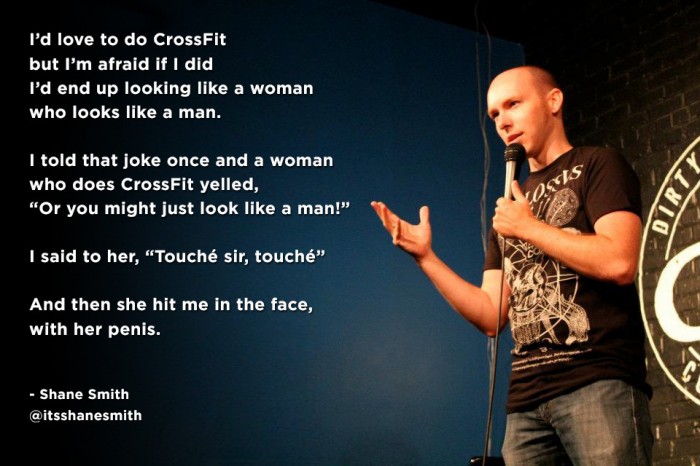 6. Seriously, be careful with your alignment and joints, friends: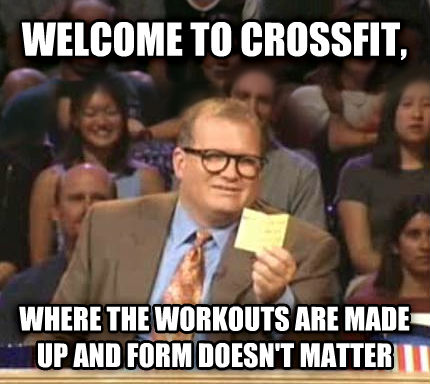 7: WHAT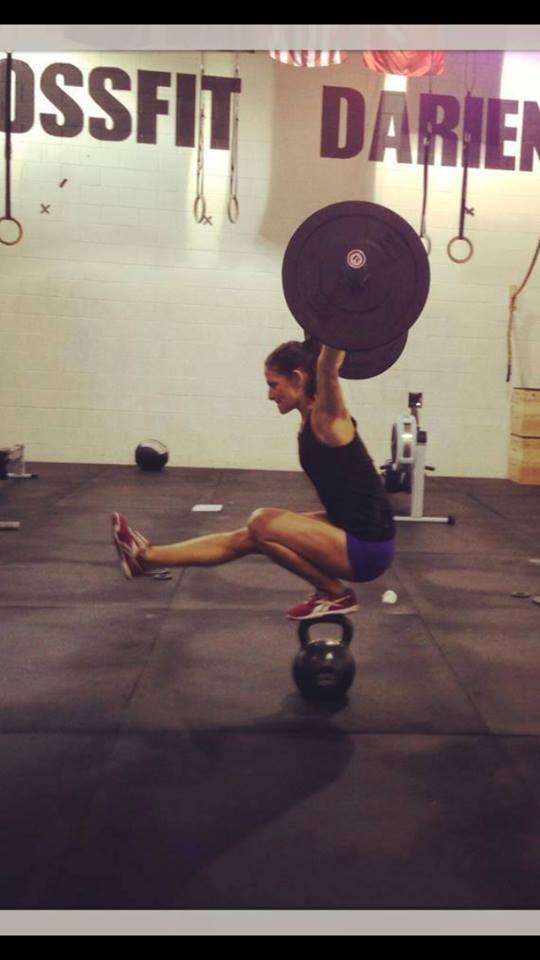 8. So many quotable quotes. Serious around 4 minutes in.
Form!
"CrossFit, starts in the gym and ends on Facebook."
"Crossfit. They take all the boring shit, like safety…and effectiveness. And replace it with cool shit, like violence…and danger!"

Not nearly as good but good:

Deadlifts from the Washed Up Loser Olympics by InfiniteElgintensity
9. WHAT
http://i.imgur.com/5abdtb1.jpg
http://i.imgur.com/LePWx8d.jpg
http://i.imgur.com/Ak1ImQi.jpg
10. WHAT
In conclusion: like paleo or gluten-free, CrossFit is good, but Crossfit the fad is sketchy. Do it responsibly.
More: "The theory behind crossfit is good. Combining all sorts of different approaches to fitness to become well-rounded. The practical application of crossfit as a whole is bad. Why?
Relephant:
Love elephant and want to go steady?