~
"Follow your bliss and don't be afraid, and doors will open where you didn't know they were going to be." ~ Joseph Campbell
In other words, wheelies, beers, adult-sized big wheels and making bicycling to school cool and fun for children again.
~
We went to Fort Collins to interview Zach Yendra, a young (deep-voiced) troublemakin' entrepreneur who is building fun, practical bicycles to make health hip for a new generation.
The second (somewhat shorter) video, Undefining "Hipster"—about how to do your own weird thing and make a living doing so:

Zach Yendra is a welder, woodworker, and all around fabricator from Lincoln, Nebraska. He has attended WyoTech in Wyoming and Southeast College in Nebraska, gaining technical skill in fields from street rod fabrication to business administraton to trim and upholstery technology. Zach moved to Fort Collins in 2009 and has worked with Panda Cycles, Raw Urth Designs, and Loading Dock Designs on a multitude of custom fabricaton projects. Yendrabuilt was born when local companies sought Zach and Carl's experience and expertise on projects that defy convention and blend different fields of fabrication.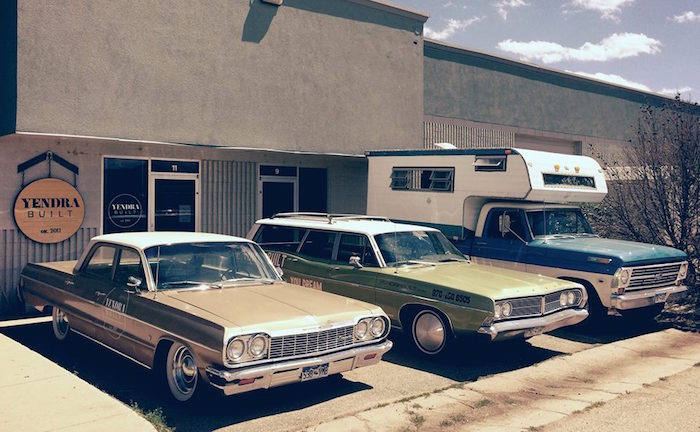 ~
~
We got your social mediums right heah:
Listen: Walk your Talk on your commute or over dishes with Soundcloud.
Subscribe directly to our award-winning Youtube Channel.
Editor: Rachel Nussbaum
Photos: YendraBuilt