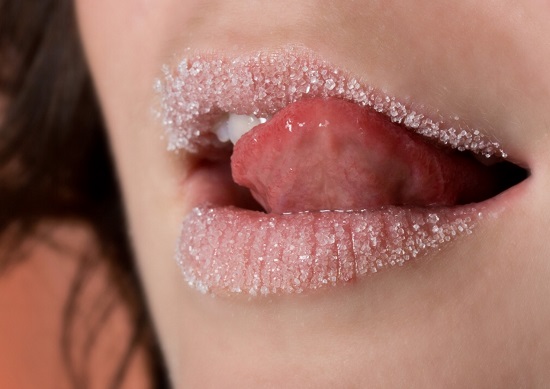 Even though I have lived in an ashram for 36 years, I think I began to really wake up about two years ago.
What was the catalyst?
I had tried doing it for maybe 50 or so years but never got more than two weeks under my belt.
How come I was able do it this time? Why could I now resist sugar even though people seemed to be having a great time chowing down on it? How come when I'm lonely and sadI can still resist it?
My answer is I just got weary and tired of extremes.
I got tired of looking for that next fix; it wasn't that God had finally looked down on me and said, "Uma, I am now taking away that desire for sugar."
Although I have to admit, I had prayed countless times for some out-of-the-clouds transcendent miraculous change.
The truth is I just got tired of extremes.
Which includes my emotional ones too.
Ecstatic after that first taste of sweets, emotionally depressed afterwards.
It was the same with my emotions too. Tired of my ego entitlement: happy that I told somebody off, depressed that I did. Happy that I told somebody they hurt me; sad when they didn't acknowledge it.
A sliver of light opened up into my victimization, the one that said, "Oh, you can't do that, you've tried for countless years."
How come I was able to follow the light that seemed to expand in the midst of my victimization this time?
Who knew that the renunciation of sugar for me was to be my transformative experience, the transcendent experience I had been searching for? That I began to get the goods, which for me translated into more love and respect for myself.
I think when we wake up from the sleep that surrounds us that we are willing to drive all blames into one.
"Drive all blames into one" is saying, instead of always blaming the other, own the feeling of blame, own the anger, own the loneliness." ~ Pema Chodron
For me that means beginning to take full responsibility for the consequences—of the package I came into life with—no matter how compelling it is to spend time blaming traumatic incidents endured in the past.
I thought that just living with a guru was all I needed to become enlightened.
I didn't realize that the true experience of being with Ma was being shocked into awareness, most times from the people I live with who don't buy my various trips, prodding me to wake up from a dull, repetitive sleep.
I didn't realize that Ma was only meant to be my spiritual inspiration, giving me at times a privileged look-see into a reality she inhabited and bringing blessed moments of remembrance.
Who knew that asceticism for me was not living in a cave in India, hanging from a tree or submerging into the Ganga for years?
Who knew it was to be a renouncing of sugar?
I've received many gifts of the self from this small, but large renunciation.
I ask myself, what am I willing to give up next?
What gifts await me?
The trip has become more interesting, this wondrous trip of awakening.

~
Love elephant and want to go steady?
~
~
Author: Uma Simon
Editor: Ashleigh Hitchcock
Photo: flickr