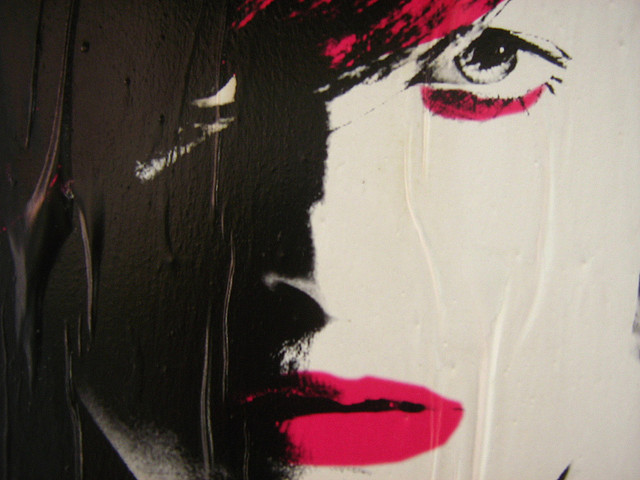 Warning: f-bombs ahead!
I notice you immediately
'Cause you smell like reckless danger
Mixed with narcissism and whisky
And that's my favorite scent.
You're a skilled trickster
A magician
A snake charmer
And within six seconds, I'm begging you to bite me
Double-dog daring your fangs to slice into my vulnerability.
And so you do.
I say this makes me sexy and powerful, but really—
It slays me so subtly that I miss my own slow-motion death.
Your venom slips deep, deep, then deeper,
Making me lose my shit.
I breathe you in
And I lose my shit.
This is not love.
This is fucked up,
But, this is not love.
My dark darling, you've burned me to the ground again.
We dive too deep, consumed with passionate pain
Revealing everything
Hiding everything
Hurting each other is half the fun.
A fierce game of Russian roulette
A relentless power struggle
My bleeding heart splits open—
But, hurting each other is half the fun.
My dark darling, you've burned me to the ground again.
Thrilling games like these have a price:
A thousand dollars per second
To prostitute my tender heart
To your hungry soul.
Within weeks, I'm sucked dry as a desert,
As your sparkling fangs scan for a new, juicy prey.
I'm exhausted and empty,
As you leave me behind, a shattered survivor of your recklessness.
I'm done.
My dark darling, I loved you because I hated myself.
I'm done.
But, I thank you for burning me down,
Because I came back from that fiery death
To fly into the fierce winds of freedom
And soar.
Yes, I'm learning to love myself
So I can soar.
Goodbye dark darling,
You're but a terrible nightmare.
It's my time now,
And I plan to fucking soar.
~
Love elephant and want to go steady?
~
~
Author: Sarah Harvey
Editor: Ashleigh Hitchcock
Photo: flickr