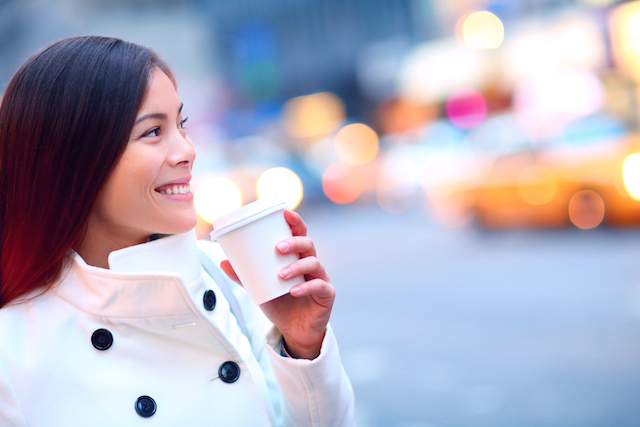 I think when Mercury's back-flipping around it gets a bad rep.
If you haven't heard, from Jan. 21-Feb. 11, the planet is known to mess with our communication, traveling and technology.
Random people from the past try to make connections, cars won't start, computers break down and people seem to have a harder time getting it when it comes to relationships. You aren't supposed to start anything new and review all documents before you sign them. Sounds like a drag, right?
No, no, no. It's glorious! I have come to love these little pockets of time. So, here's my quick guide to Enjoying The Spin!
Old Things to Bring Back: List. Bring it back! Think about things that used to inspire you and used to make you feel happy! What has fallen to the way-side? What did you always want to try and then slowly stopped thinking about? Who haven't you seen in a while that you would love to see? Remind yourself of the Big Picture. Big Dreams! Small dreams! Craft! Read! Decorate! Write! Create! Listen to oldies! 90s! Have fun putting together final pieces of your life!
Reflect. Sometimes when we go day-by-day-by-day with ourselves, we can sometimes forget to give ourselves the credit we deserve when it comes to our progress. I read in one of Yogi Bhajan's books this morning: "No one else can limit you. If you want to limit yourself, you can. Otherwise the entire resources of the Universe are yours to use. One prosperous thought is more powerful than 1,000 thoughts of failure. Make the intelligent choice; persist with your success and not with your failures." Reflect on the successes that are around you.
(And As Always) Get Silly In Love With Yourself. Well, if communication is shaky with others, then see this as a time to get to know and become even more of you. Do something special for yourself once a day. Mercury in Retrograde is no-doubt a time to be patient. Take out time to do something special for you once a day. I love to go out and buy myself a coffee and fresh flowers. Make a morning ritual of yoga or even just sitting outside and setting intentions for the day. When asked to do something, ask yourself if that's what you really want to do. Wink at yourself when you pass a mirror. Appreciate yourself for all those old things that have turned you into you.
Happy Retrograde!!
Relephant:
Author: Taylor Cropper
Editor: Travis May
Photo: TinyBuddha