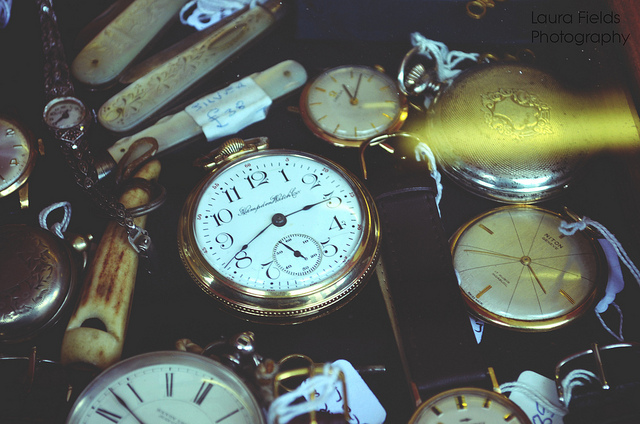 I hurry.
Exiting my car, entering the bathroom, typing, texting, talking. I've been called, more than once, a hummingbird. I flit from thing to thing and wow with the results of my accomplished minutes.
My internal alarm was conditioned, over years of affirmations from self and others, that the more I get done in an hour, the better. My self-worth was tied to the things I did and the rate at which I did them. My alarm consequently became increasingly sensitive and eager to ring at nearly anything; it became false.
Now I ask myself, deliberately and sometimes aloud: "How urgent is this?"
If the answer is a day or even years, I dismantle my alarm. I take the battery out (the anxiety that fuels the urgency) by introducing my rational mind to my irrational reaction to my self-imposed, self-sabotaging deadline.
In other words, I deflate the hurry by forcing myself to face the reality of time: we often have more of it than we feel we do.
"Life's too short to always be rushing," says my roommate: the antithesis of the busy era. Endless—note that it is endless, that the to-do list is never fully checked off—hurry results from resolving to do, rather than to be.
To be is my priority, and for that I have finite time.
"If it is right, it happens—the main thing is not to hurry. Nothing good gets away." John Steinbeck
Love elephant and want to go steady?
Author: Caroline Beaton
Editor: Renee Picard
Photo: Laura Fields/Flickr