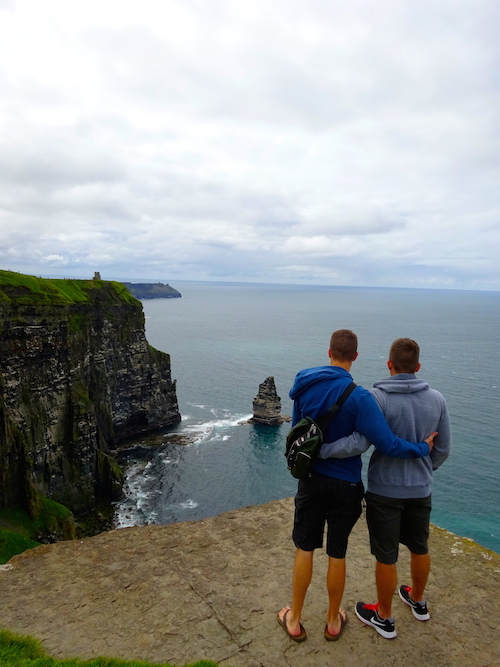 My good friends in the above photo live in Nebraska.
They're in love. They want to marry. They're both men. But when I last spoke to them about this desire, they shrugged and said, "It'll never happen in Nebraska."
Their resignation to such profound inequality broke my heart.
At his inauguration in 2013, President Obama said, "Our journey is not complete until our gay brothers and sisters are treated like anyone else under the law—for if we are truly created equal, then surely the love we commit to one another must be equal as well."
And, thankfully, he is a man of his word.
On Friday, the Obama administration filed a Supreme Court brief calling state bans on same-sex marriage unconstitutional.
The administration said, "The laws they challenge exclude a long-mistreated class of human beings from a legal and social status of tremendous import. Those laws are not adequately justified by any of the advanced rationales. They are accordingly incompatible with the Constitution."
The high courts are set to hear arguments in late April.
The courts will need to make a ruling not only just on whether state bans are constitutional, but also whether states have to recognize same-sex marriages that were legally performed elsewhere.
The filing of this brief represents a bold move toward equality.
The filing of this brief offers hope to so many same-sex couples who previously said, "It'll never happen in our state."
We stand with you Mr. President. We stand for equality. We stand for love.
And we thank you for being on the right side of history.


Relephant:  
Author: Jessica Chardoulias
Editor: Renée Picard 
Image: author's own