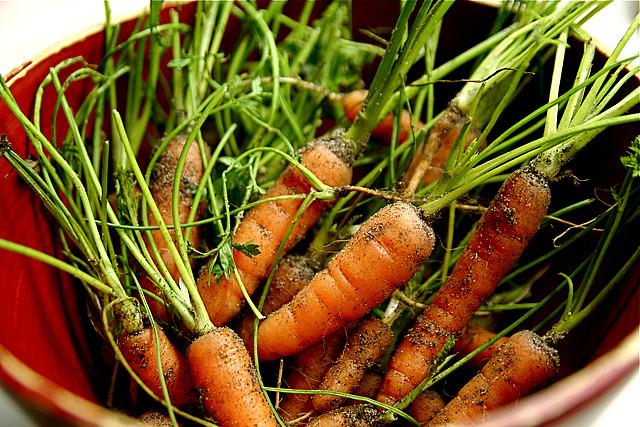 "Going natural" is so much more than eating organic, going vegan or refusing to shave my armpits (that being said, all those have amazing benefits for both your body and your soul).
Going natural is letting go of all I try to fix about myself, all the parts I try to change.
Natural is choosing foods that heal rather than merely fill.
Natural is a way of life where I make a conscious effort to love and honor what is here, what has been here, who I am and what I am made of.
Natural is not at all about eliminating pieces of us that don't fit the "natural lifestyle" mindset. To me, it's about realizing how incredibly human we actually are and how thrilling it is to be alive.
"Adopt the pace of nature: her secret is patience." ~ Ralph Waldo Emerson.
Natural is wandering along a riverside feeling as if you could keep this slow and steady pace for the rest of your life. It is choosing to listen to the birds but hearing a busker playing guitar in the background and remembering you're in the middle of a city; realizing how beautifully nature and city sounds can intertwine.
Natural is caring for the Bamboo, Bromeliad, and Aloe Vera plants in my room because I love breathing in pure air while I write. Natural is thanking Mother Nature for supplying these plants with an unceasing will to live, because I would probably kill any plant that requires water more than every time I remember I have plants.
Natural is dressing myself in thrift store clothing, not because it's trendy or cheap (okay, a little bit because it's cheap), but because that is one less item I'll contribute into our ever-growing landfills.
Natural is waking up to drink a warm mug of organic lemon water to energize my digestive system for the dose of non-organic caffeine that will soon be coming its way.
Natural is nourishing myself with food from the earth and being aware of where my food came from and how it arrived to my plate.
Natural is being unafraid of my body and its bumps and scars and shapes. I focus on what my body does for me, and love it for letting me bend and stretch and move its way through yoga poses.
Natural is balancing my life. Taking time to meditate in nature, and time to dance wildly at an awesome show; eating a little (sometimes a lot of) chocolate, and eating my greens; realizing I am in my most natural state when I choose to do well for myself, others and the world around me.
Author: Carlene Kurdziel
Editor: Caroline Beaton
Photo: Flickr