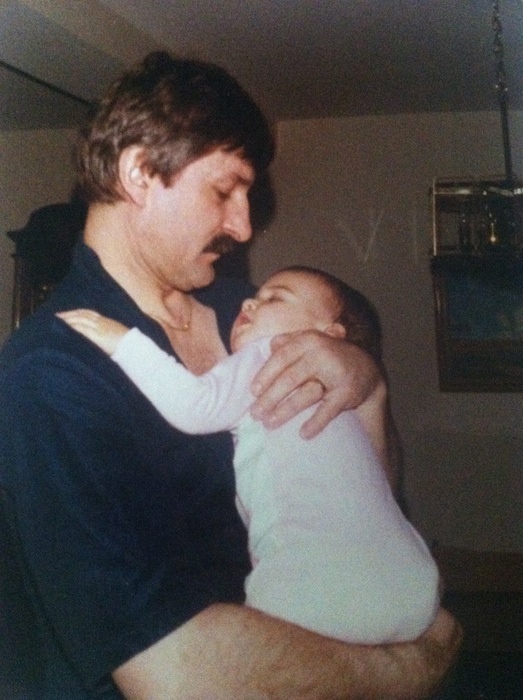 I have feared that my body would be weighed down with an eternal sadness and on this day, of all days, that the pain would be unbearable.
But today, I can only feel gratitude that I was born to this man, that I had a father for 30 years.
The universe chose him for me and me for him.
I feared I would forget that before my father shut his eyes for the last time, he asked me to kiss him six times. I obliged and kissed him on the forehead, both cheeks, the tip of his nose and either side of his thin, almost dissolved lips.
That scene plays over and over in my head, in slow motion, and is permanently marked as a pivotal moment in my life.
Pride, pain, discomfort and disagreement need to be put aside and healed with the human touch and by saying, I'm here for you, with your lips.
I feared that when my father left the earth I would forget the sound of his voice, but I still hear him echoing in my head and he continues to guide me with his wild, yet gentle spirit.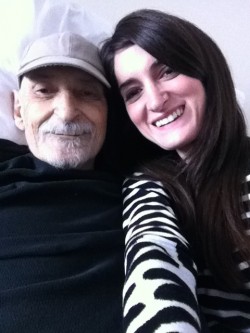 I feared the times we shared would slowly fade away, like all memories eventually do, so I kept aged photographs, his shoes with worn soles, a trench coat that wreaked of cigarette smoke, only to never touch these items again.
What I hold onto are the lessons my father taught me:
1. The importance of reading.
My father would shout out, Who is John Gault? And he'd expect me to yell back, Atlas Shrugged!
He told me there was nothing more beautiful than a well-read woman. There was nothing more beautiful than escaping in a book. There was nothing more beautiful than literacy, and teaching a child to read.
He taught me to read and told me to read to my sons every night.
2. Never stop dancing.
This is not a choice for me. I can't stop dancing, but he said that because he saw me.
He understood me. He knew that this passion would never die, and that I would need to turn to my body, to movement, in times of distress.
He knew what lay ahead, and he affirmed my need to dance out my grief.
3. Don't go to bed angry.
Always say sorry. Always say I love you because that might be the last time you see your loved one.
I tend to have a bit of pride in my Polish blood, and have kept quiet in my anger.
I've been the last to say, I love you. I've waited until morning to say, I'm sorry.
I'm working on this one.
4) Money isn't everything…But it sure helps.
When I moved my father into hospice, he put aside a plastic Ziploc bag which contained his most prized pictures of my brother and me, and a black leather wallet.
He told me, with urgency, to take out all the money from his back account to prepare for the events that would transpire post-expiration (this is what he called it).
I obediently went to the bank and asked to withdraw all of the money from my father's bank account.
The banker handed me a thin white envelope. Inside was $66.18.
I laughed at the irony of my father's advice: Money isn't everything, but it sure helps.
5. Don't let anyone tame your spirit.
These were my father's last words. This means no one. Not one person.
Not your parents or your spouse. Not your boss or your colleagues.
This is essential, in the book of dad.
So, if you feel that dampening presence of another person, walk away. If you feel held back, it's time to say goodbye. No excuses. No fears.
You get one life and it is fleeting. Let that spirit soar.
After he told me these important life lessons, he asked me to rock him to sleep. And I did.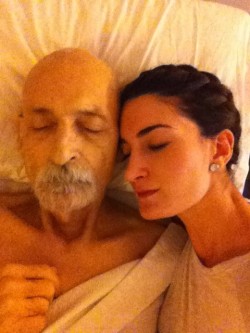 ~
Relephant Read:
~
Author: Ashley Martinez
Editor: Renee Jahnke
Images: Courtesy of the Author