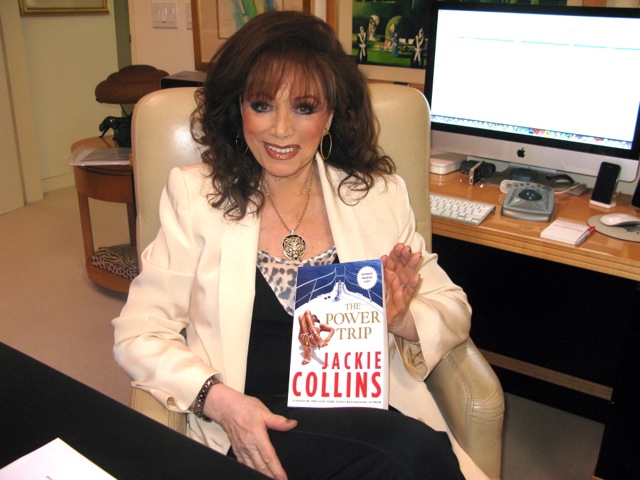 As a writer, I am sometimes asked what authors I admired or who influenced me a young woman.
Normally I list several well-known, well-respected ones such as Margaret Atwood and Elizabeth Wurtzel, but what surprises many is the "trashy" ones I cite.
By trashy, I mean those who wrote bestsellers that were popular with the masses but not with the critics (think "beach novels").
Many writers I know would rather admit to being illiterate than liking the "wrong" type of writers.
However, I do not discriminate. I didn't grow up in a home where classics lined the bookcase. I read anything and everything I could get my hands on, including a lot of of trashy writing. And not only did I learn a lot from the latter, but it influenced my own writing as well.
There is something to be said for an author who can engage and connect with millions of readers—many of these books were translated in to several other languages. Apparently they are doing something right, even if they aren't ever going to be the next Shakespeare.
Without further ado, here are my top three trashy authors of all time:
1. VC Andrews
Everyone has read a VC Andrews novel even if they won't admit it. For some of us of a certain age, it was a rite of passage to read the entire Flowers in the Attic Series.
While many dismiss Andrews's work as pure sensationalism that delves into taboo topics-namely, incest-there is another layer to her writing that many may not see at first glance. For example, look at how she portrays female rage especially young women who were victims of abuse. As an article that appeared in last year's Believer magazine stated, Andrews recognized the need for abuse victims-especially young female ones-to be heard.
Her most famous heroine, Cathy Dollanganger, is full of (justifiable) rage for the crimes committed to her as a child. It causes her to act in ways that most people wouldn't condone (she seduces her stepfather, causes her mother to suffer a mental breakdown, and ultimately sets up house with her own brother) but nonetheless, we root for her.
Another theme is how, more often than not, we repeat patterns even when vowing otherwise. For instance, Cathy always vows to never turn into her hated mother yet as she grows older, she not only physically starts to turn into her, but she even contemplates locking her beloved sons in an attic in their new home in California at the end of book two.
The idea horrifies her, she ultimately does not, but she does find herself repeating many of the patterns of her mother.
The idea of wanting to change but being unable to do so because of circumstances—especially trauma— has always stayed with me. Sometimes, the will to change is not enough while often we become the very things we fear and despise. It probably isn't a coincidence that Andrews's novels became popular right around the time that real-life survivors of child abuse and incest started to speak up and tell their stories.
Andrews' compassion for her characters is something we could all learn from.
2. Sydney Sheldon
Sydney Sheldon was the king of cheesy writing in the 1970s and 1980s. Not only was his writing bad, but the storylines were so far-fetched they had to be read to be believed. (I will link you to his classic Stranger in the Mirror, and say no more.)
Much like Andrews, the public ate up his novels like hotcakes on Sunday morning. They may not have been very realistic, but they sure were fun and certainly kept the reader wanting to know what happened next-an important thing for any writer to keep in mind when they are writing
He deserves credit for strong female characters. My personal favorite, Jennifer Parker, from his 1980s bestseller Rage of Angels,  is a female DA who weathers death threats from the Mafia, a doomed affair with a married politician, single motherhood and the later loss of her beloved only child in a freak sporting accident, but lives to tell it. If that isn't proof that what kills us doesn't make us stronger, then I don't know what is. Like many of his heroines, she was entirely self-made. Girl power!
3. Jackie Collins
When Jackie Collins passed away last month at age 77, I, like many people were stunned. Apparently, Collins had been diagnosed with Stage 4 breast cancer 6 years ago, but she decided not to tell many people and instead, focused on living in the time she had left. And live she did. (She completed 6 novels, traveled extensively around the world, and even flew to Britain to appear on chat show less than 2 weeks before she died in California.)
In addition to this, Collins wrote some of the best guilty pleasure novels of the 1980s. (I remember secretly reading Lucky and being shocked by all the sex.) Collins's novels were fun, featuring strong female leads who lived life on their own terms, and many of the characters were based on real-life people she knew. However, she always was careful to change details so that no one, not even the actual people themselves, knew for sure who they were.
As writers, all of us rely on real life and often time, people we know make their way into our essays or works of fiction. Collins was no different in that, but she never betrayed people.
Plus, her final letter to her fans in which she urged women to go to their doctors for regular cancer screenings also offered some great advice for those battling cancer as well as great advice in general:
"Cancer does not have to be a death sentence! You, or someone you love, can live an extraordinary life regardless.
"Be kind and be grateful. Never underestimate the power of your mind. Embrace what you love, and live life to the fullest, as tomorrow is not promised to any of us."
Most writers are influenced by many different styles and types of writing. While citing "important" literature or critically-acclaimed writers is the norm, it's important to remember how not-so-grand ones can impact readers and writers by revealing powerful truths about the human condition. The three mentioned above may never make a greatest list and may not be everyone's cup of tea, but I am forever grateful for the impact they had on me as a budding writer.
I say thanks to all of them, and may their work continue to live on.
Author: Kimberly Lo 
Editor: Renée Picard 
Image: Wiki Commons