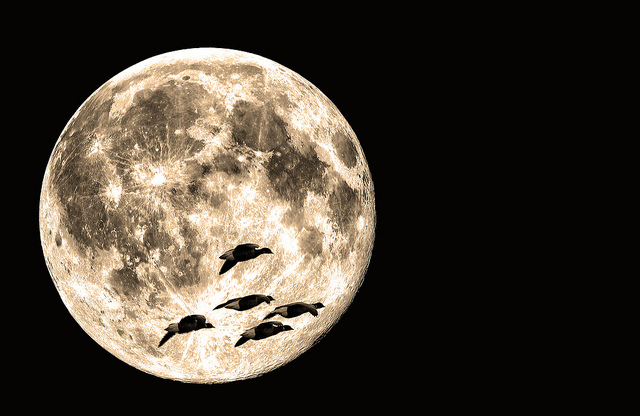 A golden moon nestled in a pale dark sky,
Between the streetlights and passersby.
There's a cold chill to the air tonight,
But all is well, and all is right.
And if it's just a state of mind, the moon is always ever kind,
In assisting and uplifting energy of the most divine.
Side by side, your hand in mine; eyes to the sky,
Open souls, and hearts and minds; breathing through the urge to fly.
For wings in love, are arms in life; but darling by the moon,
It truly feels that in these moments there's nothing we can't do.
May we always drink the beauty of the evening's finest hour,
And may the moon, the air, trees and love ever be our power.
~
Relephant:
Author: Sarah Grassey
Editor: Erin Lawson
Image: Flickr/ Ollie Henze  //  Flickr/Jon Bunting