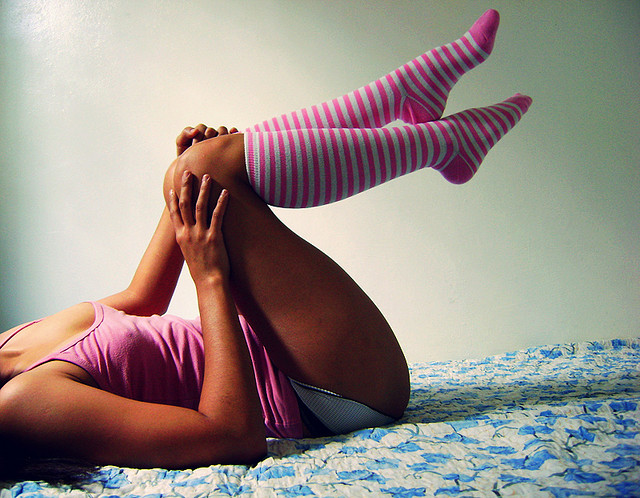 "The longer you wait for something, the more you appreciate it when you get it, because anything worth having is definitely worth waiting for." ~ Unknown  
To my wandering and courageous lover, I will not wait for you, but I will be here when you are ready.
The thing is my love, we may not be meant for one another—maybe we are just one chapter together within our respective stories.
The truth is, we don't know where life will lead us.
Instead of promising to wait, choosing to collect stagnant dust while you live, I am instead promising to exist just as fully as you are.
I don't know what will happen in the spaces and time apart and maybe everything will change.
Or maybe time won't even come close to erasing the crimson thread of connection from my heart to yours.
But the fact is, right now may not be the right time for us.
"Before something great happens, everything falls apart." ~ Unknown
It's time for you to go off and slay a few more dragons, and work on some unfinished storylines.
And I applaud you for your choices, even if they don't currently include me, because what you are doing right now, you are doing for yourself and that makes me proud of the man who you are.
I've learned many lessons in this life—the most important is that if we truly do love someone, we won't wait for them.
Because to wait implies a standstill and if I want to be part of your future, then I can't just sit on the sidelines while you are the only one ever moving forward.
If one day we cross paths again, it will be as two evolved people, because we've both been living our lives, learning the necessary lessons and staying open to the possibilities that our journey brings us.
The thing is, although I am not going to wait for you, it doesn't mean that I am going to go out and attempt to replace you either.
I have decided to enjoy my life as is—because I am happy with what I have and happy with the woman who I am.
But I also won't be closed to other opportunities should they come my way, because the truth is, I don't know what the Universe has in store for me.
If a man steps to my heart who makes me forget all about you, then it was meant to be.
Because part of being the woman who I need to be—the woman who you would want me to be—means that I will not shelve myself in an attempt to freeze time.
I respect your journey and your choices.
I sometimes wish that I could say that I don't understand why you are doing what you are doing—but the truth is that I do.
And so that makes it easier to live parallel to you, not sure if our paths will once again intersect.
"It might take a year, it might take a day, but what's meant to be will always find its way." ~ Unknown
I have seen how far you have come in this life, and makes me smile because I feel privileged to have known you through all of the changes.
While I know you are sometimes still battling with yourself, you are an incredible man.
I could ramble on about the goodness of your heart, and how much you do for others and that in your own way, you will undoubtedly make this world a better place.
But, none of this is anything that I haven't already told you.
So, once you've battled your past, if you decide that maybe it was just a pause between us and not a true ending, I'll be here for you.
I've done a lot of work on myself during our time apart, and maybe this is just the final step.
While I know that you were enamored with the woman I was when we first stepped to one another—we both know that woman couldn't hold a candle to who I currently am.
And so I am thankful that it never worked out before.
"Life has a funny way of working out just when you start to believe it never will." ~ Unknown
I know you sometimes think that because we have come together and fallen apart so many times that I would never truly be able to trust you.
But the thing is, the more time that passes, the more I actually do trust you.
Not because we didn't make mistakes or exchange harsh words, but because I value our struggle and effort to remain real.
And the truth of it is, I've been fighting my own inner demons in relationship to you and how you shake up the perfect world, that I thought I needed for so long.
But the thing is, when I needed it, you didn't take it easy on me either, even when I tried to push you away.
I have had to face a lot of my own sh*t in order to be in the place where I am ready for you and all it entails, but just because I am ready, doesn't mean you are or that you will ever be.
The thing is my love, it is different this time.
I am not going to try to change your mind, but I also won't push you away either.
Because, so far, every man who has tried to replace you, has only ever made me realize in many ways what is so special about you to begin with.
If I am honest with myself, no one has even come close to matching what you always brought by just simply being yourself and doing what comes naturally to you.
And so I hope you find success out there in this great big crazy world.
I hope that you are able to become the man who you want to be, and that once and for all, you can slay all of your dragons and finally silence the inner demons that have been the source of your undoing.
Most of all, I hope that you learn that you deserve all of the things you desire the most.
Because in the end, we both will be stronger because neither one of us will need to be saved.
And so my love, the only thing left to say is isn't goodbye.
But instead: when you are ready, I will be here.
Just as I always have.
~
Relephant:
Author: Kate Rose
Editor: Ashleigh Hitchcock
Photo:Nicholas Green/Unsplash; flickr/Helga Weber   
So helpful: