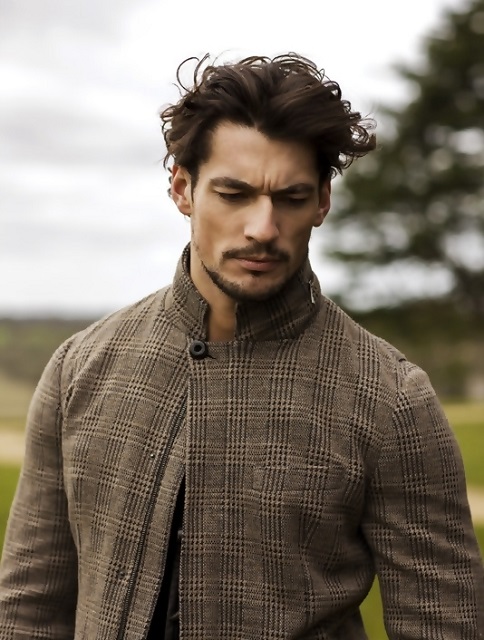 Being deeply loved by someone gives you strength, while loving someone deeply gives you courage." ~ Lao Tzu
I'm in love with your fire…does that sound strange to you, my love?
The burn of your anger that used to make me pull away is no longer a threat to my tender feminine heart.
What used to sear me about your intensity is now a magnet for my soul.
I've grown to love even this part of you, because now I crave everything that's real.
When I hardly knew myself, I would frown at the way you commanded space; I would hide from your truth; the truth that you so desperately left at my feet while we argued.
You were vulnerable, always vulnerable, always giving all of yourself.
But I was not, and we stood one step up, one step down from each other, your head always a little above mine, looking into the distance, almost giving up hope that I could ever bleed honesty like you did.
I was afraid.
Afraid that you would hate what was raw and unhealed inside me.
Afraid that my scars would appear ugly.
Afraid that if I showed you what had shaped me in the past, that you would run far away.
But it was me who had run away although I appeared to still be at your side.
When you spoke of your passions it exposed all my dead dreams. I'm sorry that I did not listen.
When you spoke of the fierce love you had for me I remained cool and detached.
It took me years but I finally have awoken and I see the wisdom with which you've cured me.
Patiently, with dedication, you have unwrapped me layer by layer and have peered into my unfathomable fear, leaving only love as a healing balm.
You have mended my broken wings left in tatters by long ago lovers and taught me that I cannot blame you for the mistakes of other men.
Your eyes still shoot fire when you are displeased. Your face still gathers into a storm when something stirs up your soul. Your body still ripples with tension when the world careens out of control…
But now I find beauty in all that you allow to surface.
And I am slowly sinking into the depths of authenticity, ocean deep; heaven wide.
Walking behind you in the cool of the morning, watching your back wide and squared against the elements, I recognize the warrior who has fought to see me laid bare emotionally.
Thank you for stripping me of my pride and digging deeper than I would allow myself to go.
You showed me by example that to truly feel one must sometimes set themselves on fire, to burn until there is nothing left but the jewel at our core; when all sinew and skin have melted away and the heart has nothing to cling to but its own destiny; to know only desire for a life lived among the Awoken.
I used to need you to make love to me, gently, quietly; afraid of my own response.
But your own roar as you took your pleasure uncovered what I have ached for—to release anything and everything that my body has to give to you.
I used to need a man who reserved his peaceful side for me and left the Warrior at work or with his friends.
But look at all that I would have been missing…
The flash of authenticity on your eyes.
The way you fight for peace by being peace.
The way you hold me accountable for my words and actions.
The deep discussions you crave that cannot always be pretty or polite.
The way you expose what's frightening to me about you and don't censor your place in your journey.
Your naked desire for the woman you see behind the scared little girl I often am.
You tell me that you won't be my daddy.
You won't coddle my insecurities.
But yes, you will hold me while I rant and rave and cry—and allow me to feel everything completely…in the safety of your arms.
Thank you for understanding the nature of your fire and for not changing to please me.
Thank you for teaching me to play with the hot coals of my own being, and how to value my scars as lessons, not excuses.
My love, I've fallen completely for the Warrior in your soul.
~
Relephant:
~
Author: Monika Carless
Editor: Caroline Beaton
Image: Wiki Commons