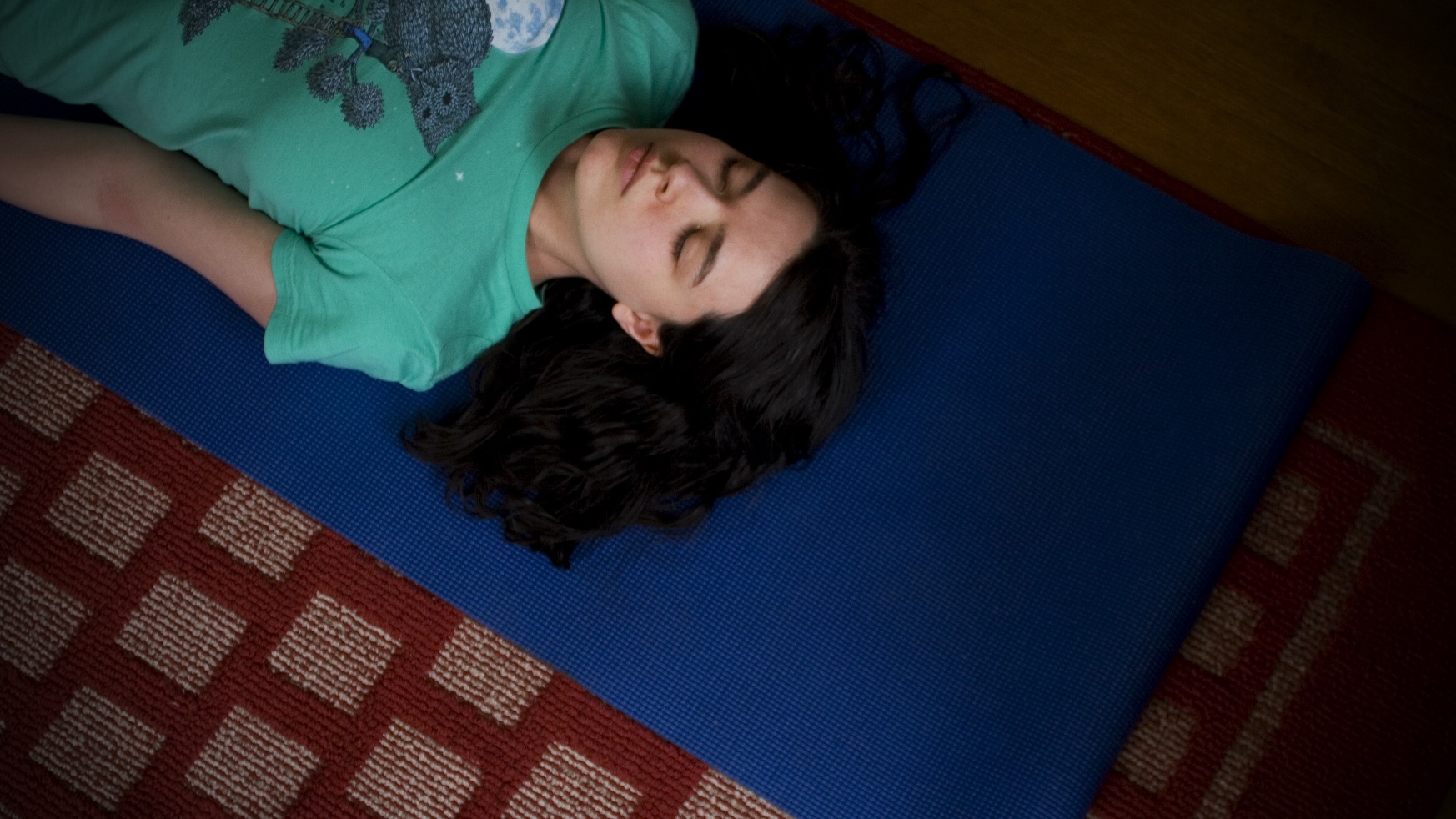 Editor's Note: This website is not designed to, and should not be construed to, provide medical advice, professional diagnosis, opinion or treatment to you or any other individual, and is not intended as a substitute for medical or professional care and treatment. 
I was 30 years old, 100 pounds overweight and a very skilled four-pack-a-day smoker.
As a touring musician, this kind of lifestyle was supported.
One day I was home doing some renovations and the next I was in intensive care with a rare autoimmune illness that was killing my red blood cells.
I was a mess, and the prognosis was grim.
I was well enough to not be in the hospital, so eventually I was sent home—only my doctor expected me back in the hospital within a short period of time.
Instead of being sad about this reality, however, it inspired me. I began researching alternative healing options. My friend sent me to a yoga class where I met a really great teacher who explained to me the power of lying still.
She taught me yoga nidra that day, and I was convinced that it saved my life.
For months I would practice lying around and sinking into myself every time I felt light headed. This ended up being eight or 10 times a day. It seems crazy now, but for a year I basically did this practice off and on all day long.
I not only believed it would work—I could actually feel it working.
The practice involved moving through the five aspects of the self and observing them: body, breath, thoughts, unconscious mind, and heart.
As I touched in with each, I allowed myself to observe them without an agenda. I could feel myself obtaining balance. This balance applied to my specific disease, as well as, all of the other issues in my system. I became not only healthier, but a nicer person—partially because I was less reactive and partially because my systems were now communicating efficiently.
That's what it felt like, anyway.
That was 15 years ago. I am now a (healthy) full time Yoga Therapist. I have a few different intellectual reasons why yoga nidra saved my life but I think I'm better off bringing myself back in time and remembering the feeling of just lying there, completely relaxed and blissful, allowing the world to work on me like the most skilled surgeon might.
Wouldn't it be great if we could all remember these times when we just let go and allowed things to work themselves out? And wouldn't it be even better if this became a habit? A practice?
We see hints that we should do this all the time. Our doctors and therapists tell us to engage in "stress management." Our family and friends suggest we take breaks, go on vacation, stop worrying. We know that all this stress and busyness is in the way of our natural ability to be healthy. Yet we have trouble remembering what to do to get there.
My hope is that we may all just stop what we are doing once a day. Lie down—take a breath and feel the body relax. No spa, extensive training, or super powers required—just a little advice from a well-meaning, formally sick Yoga Therapist.
Author: Brandt Passalacqua
Editor: Renée Picard
Image: kimonomania at Flickr