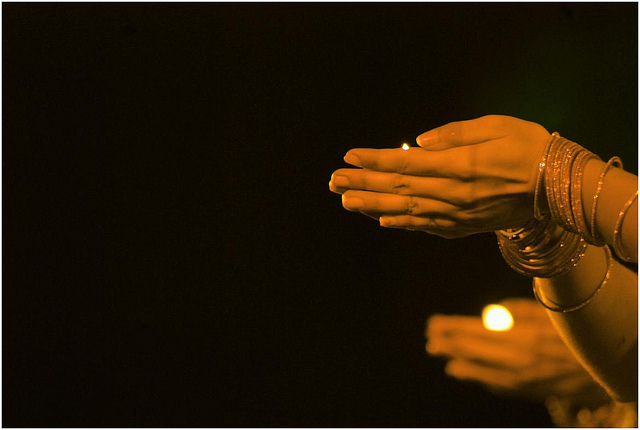 Three explosions have killed at least 23 people in Belgium today.
More have been injured, and the reports are still coming in.
Two blasts at the airport, and one at a subway station in Maalbeek, a Brussels suburb.
Authorities have raised the terror threat level to four—the highest.
My mother has emailed me; news is flooding in; my coworker is at a loss for words.
What can we do?
Send prayers or love? Yes. Stand in solidarity against violence and terror? Yes. Beyond that? If we're honest, nothing at this moment.
Each time an act of violence occurs, I notice a small, vehement contingency of voices advocating against watching the news, following these stories—because there is nothing we can do.
Indeed, there is no thing, no action we can take at this moment to change the reality before us.
So why watch? Why follow?
Because, because, because, because, because—
I learned yesterday that if you blindfold an ostrich, the usually feisty creatures will become docile, complacent and easy to control.
What does an ostrich have to do with terrorist attacks?
Maybe everything.
Our world is an increasingly scary—terror-filled, even—place. It is filled with horrifying, horribly upsetting events. We cannot avoid it, but, if we choose, we can bury our heads in the proverbial sand and shut our eyes to the terror. Shut our eyes to the violence. Maybe things will be less scary, then. Maybe then we will feel calm, complacent like the ostrich who, when he cannot see danger, no longer believes it is there.
But is that right? Is that of benefit to anyone, even ourselves?
The core of most spiritual practice is not to denounce the world, but to see it as it truly is—for all its beauty, and all its pain.
In the face of fear and sadness, shutting our eyes changes nothing. Belgium is under attack—right now—and no, there is no thing we can do about that. But we can acknowledge it all the same.
Like the ostrich, the more we ignore—the more we choose ignorance—the easier we are to control. Like the ostrich, the less we choose to see, the more we accept our subjugation without complaint.
So follow this story, please. Follow every story. In times of unrest, violence, terror and fear, to know is the only thing we can do.
~
Relephant Reads:
~
Author: Toby Israel
Image: sheetal saini/Flickr
~