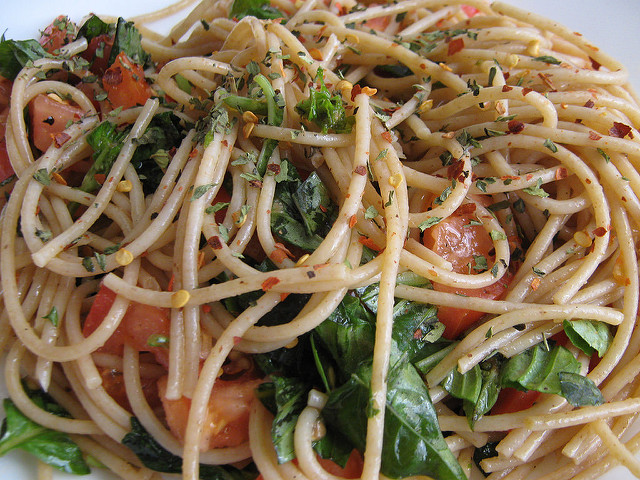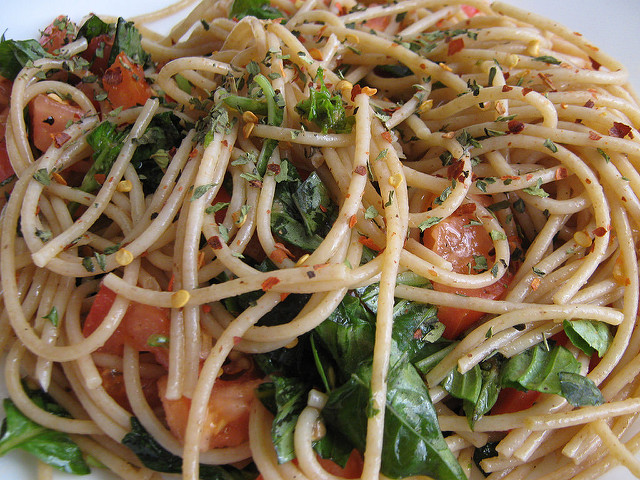 I recently found this recipe on the website Shared Food and was immediately seduced by it's ease, it's heartiness and it's minimal cost—all my favorite things in a meal!
Well, besides flavor of course, which this dish has in spades—especially after I upgraded some of the ingredients to help the whole thing shine.
Make this on a busy weeknight or a lazy weekend for guests—it will be equally fun and satisfying either way!
~
One Pot Pasta:
1 lb spaghetti
1/4 cup Kalamata olives, roughly chopped
One white onion, sliced
Two large tomatoes, roughly chopped
1 can canned artichokes, drained and chopped
1 12 oz. can Cannellini beans
2-4 cups baby spinach
2 1/2 cups vegetable broth
2 Tbl capers
1 Tbl red pepper flakes
1/4 cup pesto
1 Tbl dried oregano
4 cloves garlic, pressed or minced
salt and fresh cracked pepper to taste
1/2 cup fresh basil
Instructions:
Put all ingredients in a large pot, except spinach and basil. Bring to boil, cook 12-14 minutes or until pasta is al dente.
Add more vegetable broth if need be—you can make this as broth-y as you like.
Turn off heat, and stir in spinach.
Divide among four bowls and top with fresh basil. Serve with a good, crusty bread for dipping.
.
Author: Erica Leibrandt
Editor: Yoli Ramazzina
Photo: Flickr/evoixsd