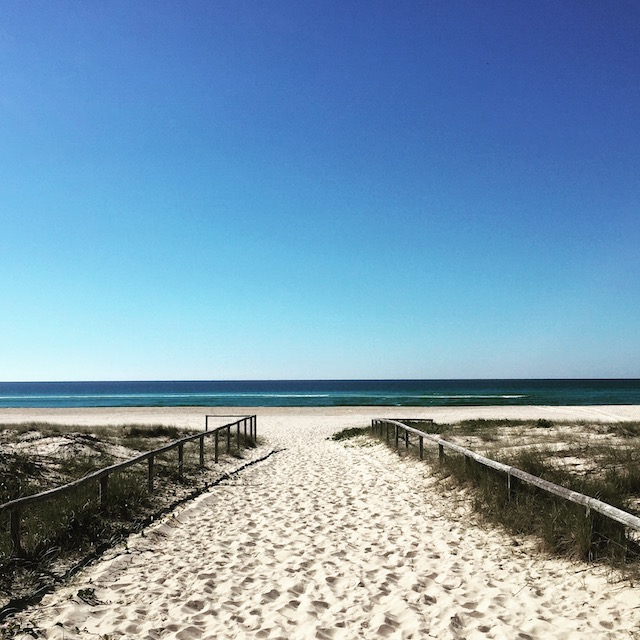 I spent nearly 32 years resenting the city where I grew up. Since I was able to talk I begged my family to move to a beach—any beach—in a warm climate.
I love Toronto, but living there taxed me over and over again, and for no tangible reason. I had a good job, a beautiful home, loving family, great neighbors and more. I had no real reason to feel so empty in Toronto.
But the truth is—and I know this is going to sound cliche—my soul craved something different.
Not better. Just different.
I've always felt I need to live by the sea, and finally, just months before my 32nd birthday, I did just that. I moved across the planet, and I now live by the ocean.
My life is almost the same here as it was in Toronto. I've got the same job (though it's mainly online now), I still have my loving family, a gorgeous apartment and the same worries as I had back home (Will I become successful? Should I go back for my masters? Do I ever want kids? Should I become a real estate tycoon? Is my health worsening?), but I'm happy. I'm fulfilled.
I step outside, and life feels like a friggin' Disney song.
Any worry I have fades away once the ocean is in view—and since I live a stone's throw away from it, this means I'm pretty calm and care-free 90 percent of the time. And guess what? No winter dread!
I made a scary move and cut myself away from the place I was born and raised. I'd been wanting to do that forever, but when I finally made the decision, I was drowning in fear.
Again, I had no real tangible reason to feel scared. I could always come home if things didn't go as I planned. And if they did, I could always visit. I struggled to leave, and had I let fear win, I would have let the millions of excuses (missing my little sister, leaving my cat with family, worries about the new tenants in my home, missing important mail) hold me back.
But now that I'm here, it's like I've never lived anywhere else. Toronto is a fading memory, and this beach life feels like home.
We should always take the risk. Really cool things happen when we do.
So, here's my advice for you if you're looking to make life interesting and meaningful:
Stop "doing," and allow yourself to feel what you really want out of life. Then make the change, no matter how scary, and get what you deserve and crave.

Maybe for you it's learning to drive manual. Or maybe it's taking up a sport. Maybe it's moving across the country, or maybe it's downsizing from your massive home into a cozy little condo.

Figure out what you truly want. That's the hardest part.

It's actually not that hard to achieve your dreams once you decide.

If you ask me, once you decide something, the universe conspires to make it happen!
~
Author: Marisa Falconi
Editor: Toby Israel
Image: Author's Own
~