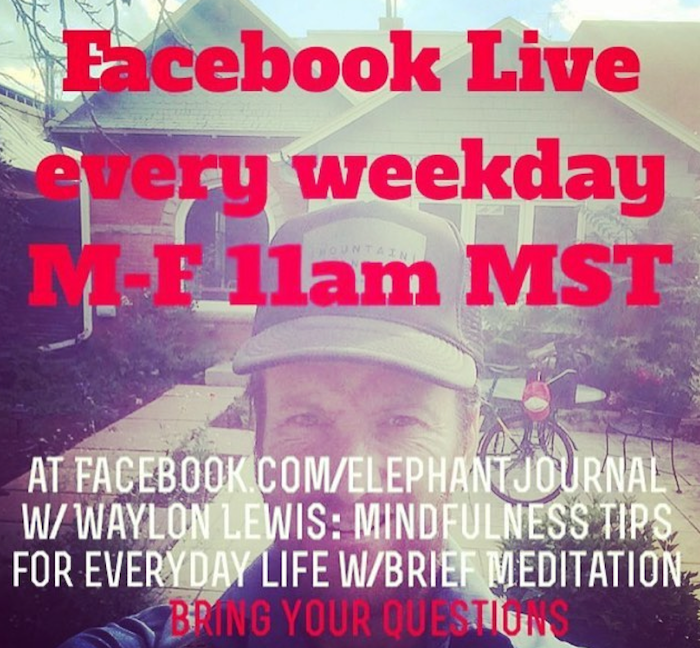 In today's Facebook Live video, Waylon addresses the art of responding to the turmoil of our chaotic, tragedy-filled lives with mindfulness and skill.
Thanks to everyone who participated and contributed all of the great discussion questions and comments! We love connecting with you all in this way and hope that you are benefitting from it too!
Following the discussion, Waylon led a short, guided meditation.
Please join us live, if you can, or check out the video on YouTube later.
In this video, learn why non-violence isn't passive, what you should do when witnessing or experiencing tragedy, and much more mindful, practical advice.
#BlackLivesMatter
As Waylon stated, this isn't meant to say that any lives matter more than any others, but it is a reminder, and that there is an implicit "too" at the end. Black lives matter too.
Viewer, Andrea Sisk-Viall Byford, offered a great analogy to describe this: "If I have a broken arm, all bones matter, BUT my broken arm needs to be the focus right now.""
"I think this whole world needs a hug." ~ Waylon Lewis
˜
Join us on Facebook every Monday through Friday at 11am MST on Facebook.com/elephantjournal.
Here are the elephant articles that Waylon referenced in the video today:
We got your social mediums right heah:
Listen: Walk your Talk on your commute or over dishes with Soundcloud.
Subscribe directly to our award-winning Youtube Channel.
Editor: Travis May