There's a lot of anger, there's a lot of fear in the U.S., the good and the bad news is that it's warranted. There is going to be some raping and pillaging going on at a governmental level, by the most powerful man in America.
This is not good news. We can't whitewash what's happening, we have to face the facts.
Three point plan for how to deal with this election:
1. Face the facts: don't ignore them. Don't lapse into positivity and pretend it's not happening.
2. Feel the feelings: feel the fear, feel the anger, if you're a Trump fan, feel the happiness.
3. Have a renewed purpose: use this election to inspire a sense of joy and purpose. Joy is found in service and thinking about others, not ourselves.
A shoutout to our mindful sponsor, NuttZo!
It is women & family owned, all organic, a great source of vegan protein, is packaged in glass, not plastic—seven seed and nut butter!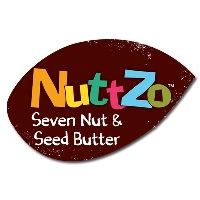 Bonus:
~
~
We got your social mediums right heah:
Listen: Walk your Talk on your commute or over dishes with Soundcloud.
Subscribe directly to our award-winning Youtube Channel.