When I was 16 years old, specialists diagnosed me as arthritic in my entire body.
They said I would be crippled by the time I was 22, but they were wrong.
By transforming my diet and embracing a clean, raw, plant-based lifestyle, I changed my health and relationship with my body. I'm not exaggerating.
Today, I'm a mum to a two-year-old, an Australian salsa dance champion, and a successful health and lifestyle author and speaker. The doctors could not have been more wrong.
Nowadays, I like to share my tips and recipes as widely as possible so that others can experience the same glowing good health I do.
As an ardent dancer, I often need quick, easy meals that are full to the brim with nutrition. That way, I can fly through a practice without missing a step—or I can reenergize afterward.
This simple smoothie packs in protein from chia seeds, almond milk and kale; I frequently enjoy it pre- or post-workout for a powerful punch of energy.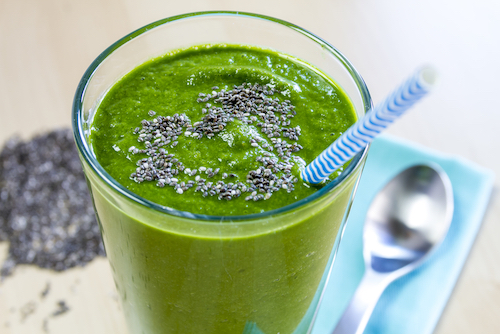 Gorgeous Green Ginger Smoothie
Simple Ingredients:
2 cups kale
2 bananas, frozen
2 fresh mangos
1/2 inch piece ginger, peeled
1 teaspoon chia seeds
2.5 cups pure almond milk or non-dairy milk of choice
Simple Instructions:
1. Blend until smooth.
2. Enjoy wholeheartedly, knowing you're nourishing every part of your gorgeous mind, vibrant body and sexy soul.
~
Author: Donna Wild
Image: courtesy of the author
Editor: Ashleigh Hitchcock