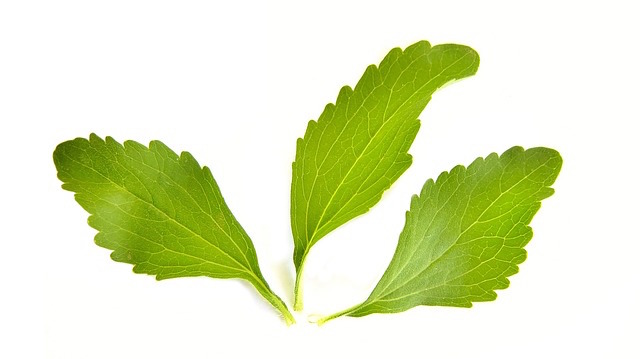 Waylon (virtually) sits down with Carol May, of SweetLeaf Stevia, who shares the sweet deets on stevia, why it's a healthier choice, and the dangers associated with the overconsumption of sugar.
PART 1 
Part 2
The Stevia rebaudiana Bertoni plant was discovered more than 1,500 years ago by the native Guarani people,  growing in clumps of two or three along the edges of the rainforests of Paraguay. In the beginning, the natives used the leaves for their medicinal benefit, to freshen their breath, and to sweeten and mellow the strong taste of herbal yerba maté tea.
2017 will mark a major shift in attitudes toward added sugars and how they impact the health of Americans. The American Heart Association recommends a daily added sugar intake of no more than 36 grams/9 teaspoons/150 calories for men and 24 grams/6 teaspoons/100 calories for women and children over two. Added sugars are those which are not naturally occurring. Examples of natural sugars include those found in fruits, vegetables, and milk. Added or hidden sugars include any sugars or caloric sweeteners that are added to foods or beverages during processing.
According to a 2014 study published by JAMA Internal Medicine, people who consume 10% or more of their calories from added dietary sugar have a 30% increased risk for cardiovascular disease related mortality. That risk is doubled for those who consume 25% or more of their daily calories from added dietary sugars.
SweetLeaf Stevia Sweetener is a delicious, zero-calorie alternative which can help you stay within the recommended guidelines for daily added sugars. Reduce or eliminate sugar by adding SweetLeaf as a delicious replacement. With no artificial sweeteners, no sugars, no carbohydrates, and a non-glycemic response, SweetLeaf adds tasty sweetness to everything from hot and cold beverages to foods and recipes.
Learn more at SweetLeaf.com
Resources:
Bonus:
~
~
We got your social mediums right heah:
Listen: Walk your Talk on your commute or over dishes with Soundcloud.
Subscribe directly to our award-winning Youtube Channel.
Images: Pixabay/Stevia, SweetLeaf Stevia, @SweetLeafStevia on Instagram