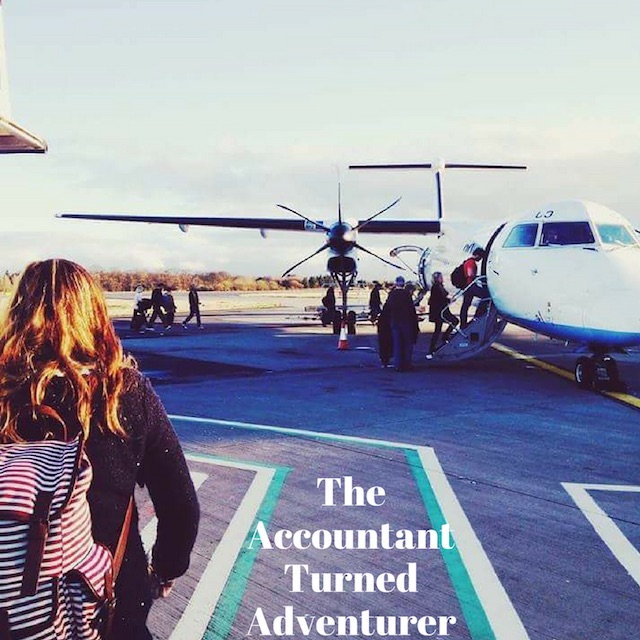 Warning: Some adult language ahead! ~ Ed.
~
The Accountant turned Adventurer.
I don't want to live my life in a mindless routine
I want to see things I couldn't even dream
Not your standard 9 to 5 job
Working hard, working nonstop
I decided to choose a different path in life
Air miles and backpacks took me to greater heights
No suits, no promotions, or tedious team meetings
Stood on mountains with my heart beating
Monday morning would always come around
Drag myself to work on the London Underground
Smiling a dead smile for things I didn't care
Working for a boss who didn't know fair
I had lots of things, lots of stuff, lots of crap
I traded it all in for a camera and map
So I sent in my resignation letter
Told them I was off to find better
I am on an adventure around this Earth
From New York to Bangkok to Perth
Six laps around the world I've done
Following my heart as well as the sun
I don't earn thousands anymore
Or live where there's a security door
I'm not killing myself to get rich
I'm less of an entitled bitch
It's not money that is the problem
It's what we do to goddamn get some
Running around, sacrificing ourselves
No wonder we have issues with mental health
Everyone's stressed and about to break
Then they turn on the TV and see fear and hate
They don't know what to do and feel so lost
They're living this life, but at what cost?
What is the solution to this problem
The Monday morning blues phenomenon
It's swept the nation with discontent
Diseases created in the name of stress
When will we realize to look within
Scrap our mindless goals of being rich or being thin
To live a life that truly makes us fulfilled
That we don't need to numb with alcohol and pills
I have one question I want to ask
Look into your soul, remove your mask
Is this the life you dreamed of when you were small,
Is this your destiny; is this your call?
~
~
Author: Laure Elliott
Image: Author's own
Editor: Callie Rushton
Copy Editor: Catherine Monkman
Social Editor: Catherine Monkman