"Top 10 Ways your Boyfriend is going to Love you in Mercury Retrograde with Unicorns & Malas."
We're honored to share up @yoga_girl's interview of @waylonlewis on her new #2 on iTunes podcast. We're so proud of her and her good work for you and our world.
Discussion topics include: 
They're honest until it's inconvenient.
Waylon's definition of hero-hood.
Elephant's story.
Rachel's early blogs.
Hair-coloring, the Algorithm, how to get us to pay attention to important things.
The power of Rachel's handstands and captions.
Cereal boxes and environmentalism.
Plastic-coated books.
Wedge issues. Everyone is against abortion. Green grass for our grandchildren.
There is no perfect President (not even Yoga Girl).
Empathy dissolves other.
Trump is not Trump's fault. Trump is our fault.
If you're feeling hopeless or lost, how can we take action?
Burnout prevents us from helping. Protect your gaps.
That's no way to live life.
Yoga, music, aerobics, not getting too uptight about it.
Rachel's first yoga teacher training, being of service, AA.
The Buddhist notion of love and commitment (and loneliness).  
Waylon's book.
Paternity leave vs. machismo.
Baby as guru.
What's in the future for Elephant, and Waylon?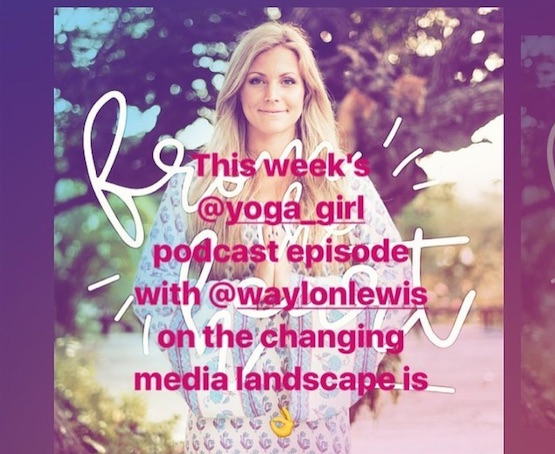 Enjoy her podcast, below!
~
Bonus round: Rachel & Dennis' wedding: