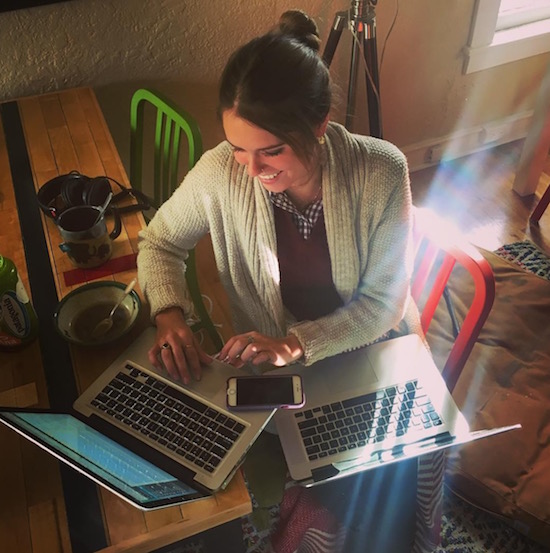 When I first started working from home, I thought I would have more comfort, set up my own schedule, be more productive, and have time to run errands during the week instead of leaving it all for the weekend.
I thought I would have more time to spend with my friends and family and more time to do the things I enjoy. I also thought I would eat healthier, exercise more, and generally take better care of myself.
And, I do get some of that.
I have more comfort. I enjoy not having to wear a suit or dress up for work every day. Instead, I'm in yoga pants or loose dresses.
I also have flexibility in my schedule. I have commitments, and I stick to appointments, but I do not have to work a traditional nine-to-five.
Some days, I work early; others, I work late. Often, I take a long lunch break and work out in the middle of the day. I cook more and eat healthier, although I often do my cooking on the weekends to save me time during the week. I also exercise more often and more regularly.
But, other than that, reality was not what I imagined. After having worked from home since 2011—working remotely while gainfully employed for the first two years, studying the following couple of years, and now working for myself—I had to learn to adjust my expectations.
I found that I worked longer. My commute was gone, but instead of spending that extra time sleeping or doing errands, I worked more. I worked from the moment I woke up until the moment I went to sleep. Instead of the 10-hour workday I had when I went into an office, I worked 12 to 15 hours a day from home.
I did not spend more time with my loved ones, and I did less for myself.
I also originally took working from home as an indication to sit on my sofa with my laptop on my lap. While this was comfortable at first, it was not sustainable. My sofa was not the best ergonomic option for my body, and soon I had back and shoulder ache.
What's worse, my workspace had encroached into my personal space. There was no distinction between where I worked and where I relaxed. This made it hard for me to disconnect mentally from work, even when I was off.
I have long-since corrected some of these mistakes. And after nearly six years of working, from home this is what I recommend:
1. Set up a specific area to work from and designate it exclusively as workspace.
Energetically, creating a separation between work and personal space allows us to be "on" (in our alert, hardworking mode) in our workspace, and "off" ( in our relaxed, personal mode) in the rest of our house.
I have a separate room I have set up as my office. But for those of us who do not have that ability, create a designated area in the house that gets used only for work.
2. Make sure the set-up is ergonomic with proper back support.
The monitor or screen should be at eye level to avoid neck and shoulder strain, and the chair needs to provide adequate back support. I have a proper desk and chair and no longer sit on my sofa to work—and my body is so grateful.
3. Get up and move regularly.
Ergonomic support is not enough—spending too much sitting just isn't healthy. I found this to be even more challenging at home. I have fewer interruptions at home, and I do not get up as often from my desk. I don't have people stopping by, and I don't walk out of the office to get coffee or lunch. I just walk a few steps within the house to my kitchen. I found that by the end of my day, my body was really stiff.
Movement became essential to heal that tightness. I recommend getting up at least once every hour for five minutes. A good way to do this is to find a reason to get up. I start my day with drinking a full glass of water, which after 30 minutes or so forces me to get up to use the bathroom. As soon as I go to the bathroom, I drink another glass of water. Not only does this keep me hydrated, but it also keeps me moving!
I recently invested in a treadmill desk. I walk at a slow pace and never at an incline to prevent injury. There is a high desk over it so I can walk and type. I walk on it half of the day and sit at my desk for the rest of the day. It has been a worthwhile investment and ensures I get movement.
4. Shower or change early in the day.
When I first started working from home, I would start working while I was wearing my pajamas. But usually, I would get carried away, and often found myself still wearing pajamas at the end of the day! It made me feel like a slob.
I had to make sure I got out of my pajamas early. On most days, I work out first thing in the morning, shower, have breakfast, and then start work. And, on the days I have early morning calls or meetings, I change into workout clothes first thing in the morning, get through the calls, work out, and shower before lunch.
This practice can really help set the tone for the day and also links back to my first point about creating a specific work space: reserving our pajamas for sleep only and pushing ourselves to get dressed in the morning helps keep our "on" and "off" spaces separate.
5. Set up boundaries.
We must work to avoid overwork and take time to rest and relax. I have found this to be the greatest challenge, and there are still days that find me working well into the night. I often work on weekends and holidays, which really isn't good for my health and overall well-being.
I have tried to overcome this by setting up commitments and activities so I am forced to stop working. I make plans to meet up with friends and do things with my family. I also block off time in my calendar. Blocking times makes sure I make time for myself, and it also provides a reminder that its time to stop working.
6. Be disciplined.
Creating boundaries involves discipline. We need to force ourselves to keep our commitments and stop working—and stop working during the times we've blocked off for our own self-care. But, it also takes discipline to not end up on the opposite end of the spectrum and get so distracted by our home environment that our work doesn't get done.
Despite the many days I work long and hard, there are other days I hardly get anything done because of laundry, errands, cooking, or cleaning. It is okay if this happens every once in a while, but not if it happens so often that we do not complete our work. This is where a separate workspace and work timings really help.
I have a great amount of satisfaction from working on my own, having my independence, and managing my schedule. But some of the benefits have also been challenging. I have learned that the key to managing my home office was creating structure around my schedule and my workspace.
~
~
Author: Sonee Singh
Image: elephant archives
Editor: Callie Rushton
Copy Editor: Yoli Ramazzina
Social Editor: Callie Rushton