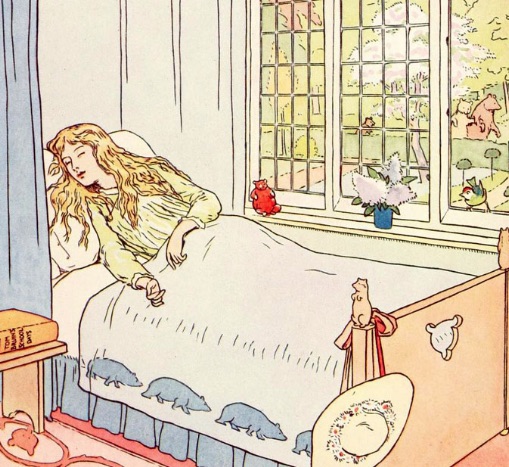 The sun was barely making its way up the horizon one brittle, cold November morning as I lumbered into the truck yard for another day of hauling freight in upstate New York.
Conversation between myself and the other guys who drive trucks range in subject matter, from trending news events to the financial state of our company. But this morning it turned to the riveting subject of middle-aged dating.
"It's hard at our age, ya know…" said one of my cohorts, "It's not like being in your 20s anymore, you can't be too picky." At this point, he spat on the ground and the whole scene began to take on an air of absurdist humor.
That bit of sage wisdom really hit home with me though, because I just reached a point where I was starting to wonder if I was trying too hard or if I was a victim of "The Goldilocks Syndrome."
This woman was older than me, this one was bigger than me, this one lived too far away, this one takes five hours to text me back…on and on and on.
It's funny, because whenever any of these situations come crashing to the ground before they reach any significant altitude, I generally get the text where it has been determined that I am clearly not "over" my ex yet.
I say that's funny because I am beginning to believe that dating is very much like a game of chess, and whenever I am no longer interested in playing, I make a few well placed comments—subconsciously, of course—and the game is called due to rain.
I have a friend who is a neuropsychiatrist and every once in a while I will call her and ask her professional opinion as to why I go from one bad dating situation to another, but even she is kind of at a loss.
"Dating sucks…" she explained, trying not put too much of a scholarly spin on it.
Personally, I am relieved that I work 60 hours a week at a day job, writing a non-fiction book I am terribly excited about, and playing live music most weekends. I couldn't possibly imagine how people experience this period of limbo with nothing to do. I assume that's why they have things like Match.com and Tinder.
Dating sites are probably a great resource for some, but I usually get lost in the translation, somewhere around the physical description of being five foot six and 130 pounds. It leaves me feeling like I am trying to sell a 40-year-old car with a bad CARFAX.
So, as I get ready to go on another dinner date on another Saturday night, I head into the shower reminding myself that Goldilocks did eventually find a bed that was just right.
She was lucky though. She only had to try three.
~
Author: Billy Manas
Image: Frederick Warne
Editor: Lieselle Davidson
Copy Editor: Emily Bartran