This is a post written by Kripalu Center for Yoga & Health—an Elephant Mindful Partner. We're honored to work with Kripalu—dedicated to empowering people and communities through the wisdom and practice of yoga. ~ ed.
~
There's one powerful ingredient that has the potential to make every relationship work.
And it's not great sex, common interests, or knowing deep in your heart that you've found your soulmate.
It's simply the hard skills to navigate the ups and downs, and to keep moving forward, whether you've been with someone for three months or 30 years.
"I have seen relationships deepened and marriages saved by skills," says Kripalu presenter, Jonice Webb, PhD, psychologist and author of the new book, Running on Empty No More: Transform Your Relationships with Your Partner, Your Parents and Your Children.
We go into relationships full of hope, confidence, and desire—but without a guidebook. So, when we inevitably hit the tough spots and get triggered, we tend to react rather than respond.
We blame and judge our partner, we get stuck in our own viewpoint, and we feed the hurt and anger rather than tapping into our reserves of compassion.
In the words of couples therapist, Esther Perel, "You can be right, or you can be married."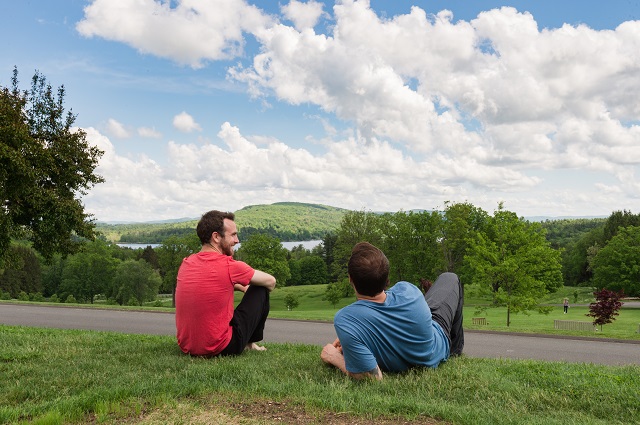 What if we addressed our relationships the same way we take on our other endeavors in life? When you want a promotion at work, you seek out mentoring and professional development. When you're planning to run a marathon, you train for it every day, and probably do a ton of reading about diet, muscle building, endurance…
Just think about what it would look like if you put that kind of energy into making the most significant relationship in your life the best it could be.
But building relationship skills isn't just about work. It's also about relearning how to have fun together—discovering ways to feel more alive and connected as a couple and, simultaneously, as individuals who really see each one another for who they are.
And there are a whole lot of tools to choose from, so you can find the ones that fit you best—the places where you and your significant other discover the most ease and common ground.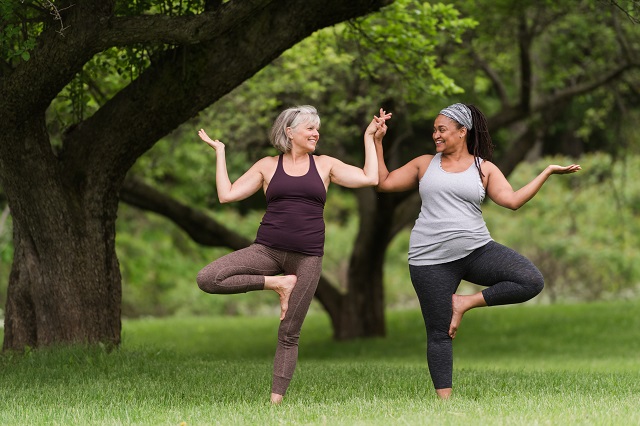 For example, Kripalu presenter, Elysabeth Williamson recommends doing partner yoga together, because "it cuts through our normal ways of relating and brings us more easily and directly into the heart," she says. "The touch and physical connection have an immediate relaxing effect that calms the mind and nervous system."
Or maybe you and your partner connect more easily through words and ritual. Karen Skerrett, who co-teaches a program at Kripalu this summer with Jefferson A. Singer, suggests this beautiful exercise for couples:
"Set aside a time to go exploring for a physical symbol of your relationship. It may be something from nature, from your home, or from your current or past life. After you've separately explored for a time, share your object with your partner and, between you, settle on the one object that you both agree is the best positive symbol of your relationship. This symbol can become a touchstone or 'North Star' that provides an affirming image or metaphor for what is valuable in your life together."
In this video, Kripalu presenters, Harville Hendrix and Helen LaKelly Hunt, creators of Imago Relationship Therapy, talk about what couples experience in their programs. Harville compares relationships to tennis—it's all about practice, practice, practice, and getting your swing right.
At Kripalu, our focus is on yoga both on and off the mat, because the tools we teach on the mat—mindfulness, conscious breath, self-observation without judgment—support us in every aspect of life.
And relationships are among the most powerful and challenging "life postures" that we hold.
For more than 40 years, Kripalu has been teaching skills for optimal living through education for the whole person: body, mind, heart, and spirit. It is the largest and most established retreat center for yoga, health, and holistic living in North America.
Programs at Kripalu are led by many of the world's most accomplished teachers in yoga, self-discovery, and holistic health, and are designed to provide people with tools they can apply in their daily lives. Program topics include wellness, Ayurveda, nutrition, fitness, personal growth, relationships, meditation, spiritual practice, professional training, and much more.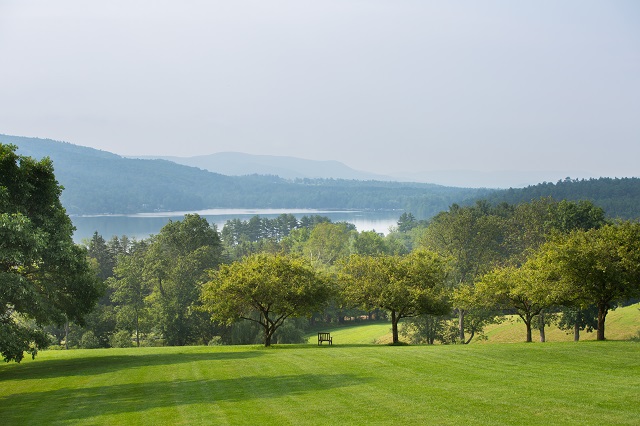 Yoga programs are offered for people at all levels, feature all yoga traditions and styles, and include therapeutic yoga, yogic anatomy, and trainings for teachers.
Our Kripalu Schools of Yoga, Ayurveda, Integrative Yoga Therapy, and Mindful Outdoor Leadership provide in-depth certification trainings. In addition, many Kripalu programs offer continuing education credits for professionals in fields such as social work, counseling, nursing, and massage and bodywork.
Five Ways to Cultivate your Relationship this Summer:
Here are five programs at Kripalu that support thriving relationships, and also help you flourish as an individual.
~
Fuel Up with Feeling: Reclaim Your Inner Resources for Healing and Happiness
June 24 – 26, with Jonice Webb
Learning about, thinking about, and actually feeling your feelings is the first step to understanding yourself and those around you.
Jonice Webb coined the term Childhood Emotional Neglect (CEN) after discovering that this deeply wounding experience affects millions of people without their knowledge. In this program, Jonice helps participants explore how CEN affects their ability to tune in to their own emotional needs—and, in turn, how that affects their relationships.
Using We-Stories to Build on the Positive in Your Relationship
June 29 – July 1, with Karen Skerrett and Jefferson A. Singer
Authors of Positive Couple Therapy: Using We-Stories to Enhance Resilience, Karen and Jefferson use story-making and story-telling to help partners reconnect with the positive qualities that initially drew them together. This program is challenging, fun, and creative. It draws on your natural human capacity for story-telling and demonstrates how sharing inspiring stories can be a healing art for yourself, your partner, and your relationship.
Getting the Love You Want
July 20 – 22, with Harville Hendrix and Helen LaKelly Hunt
Take your relationship to the next level in a program based on the best-selling book, Getting the Love You Want: A Guide for Couples. This book has helped hundreds of thousands of people experience the profound connection that heals childhood and relational wounds, activates undeveloped potential, and spurs spiritual growth.
Intimacy as a Spiritual Path
August 3 – 5, with Richard Borofsky and Antra Kalnins Borofsky
The Borofskys see love as the ultimate renewable resource. They teach that, to be sustainable, the quality of love in an intimate partnership must continually evolve, becoming more precise, mindful, compassionate, and wise. In this program, you explore six ways to grow your intimate partnership into a spiritual practice. The weekend includes couples mindfulness practices, dialogue, humor, music, and group sharing.
Partner Yoga for Couples
August 24 – 26, with Elysabeth Williamson, Gina Lee, Alex Giovannini
This fun-filled, uplifting, and invigorating weekend is designed to deepen your closeness and connection through yoga practice for all levels, partner meditations, and active-listening techniques. Experience assisted postures, mirrored postures, and Thai Yoga Massage—and revitalize your relationship through honoring the soul attributes of your partner.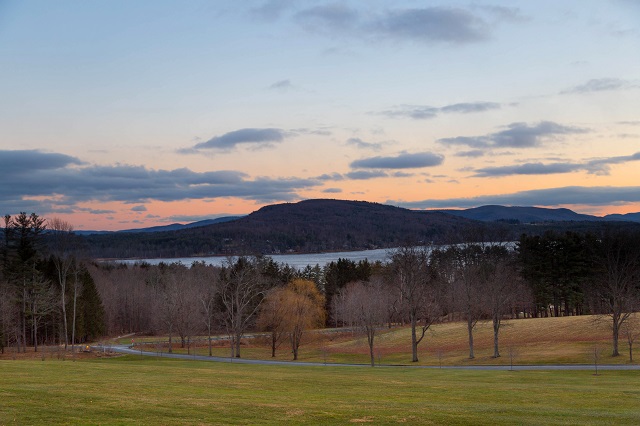 ~
Author: Tresca Weinstein
Editor: Khara-Jade Warren