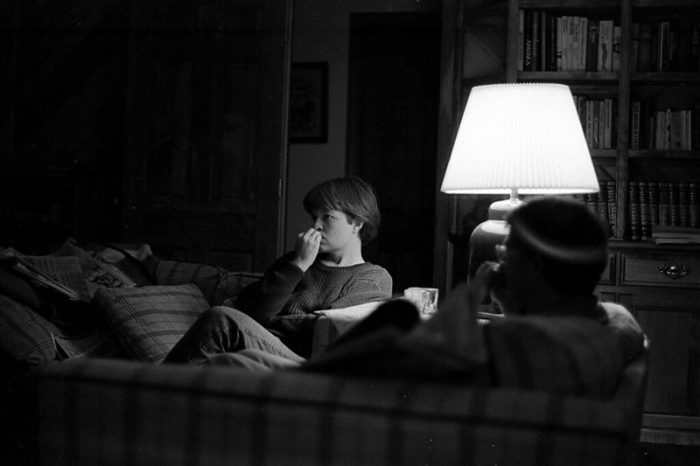 Relephant Read: The Coronavirus is already feeding these Bad Things. Let's use it for Good. ~ Waylon 
When I think about September 11, 2001, the emotions come flooding back.
The anger and sadness, the fear and patriotism—all of it was driven by a stunned and reluctant fear of the unknown. All of those emotions were so palpable that even now, 19 years later, they are easy to conjure.
But there is another emotion, too. Shame. I can and do still wear my shame for how I managed the aftermath of the worst terrorist attack on United States soil like a cold, wet blanket. I was a drinker in 2001. Not an alcoholic. Not yet. But I was growing increasingly adept at managing all of my emotions with alcohol.
When it was time to celebrate, I was eager to raise a glass. When it was time to mourn, I was quick to drown my sorrows. Stress relief, relaxation, romance, excitement—you name it—I was ready to drink alcohol.
And when I was full of rage, fear, sorrow, and trepidation on and after 9/11, I drank a lot to manage those emotions. I came home after an unproductive day of work and sat on my couch with a bottomless glass of vodka and watched cable news coverage of the developments. I did it day after day because I didn't know what else to do. The vodka offered a slight soothing effect, but mostly it boiled and stirred all the raw emotions.
The vodka made me weepy. It caused massive mood swings that made me scream at the TV. I yelled at my wife that she wasn't a patriot because she was managing to muster the strength to have life go on. I ignored social conventions that said getting plastered on a Tuesday night until one a.m. watching the same cable news reports repeated over and over was not an acceptable reason to lose sleep and be worthless the next day. I did it on repeat.
I had an excuse. My country was under attack. Civility and social conventions did not apply. There was no rule book for behavior when I could receive anthrax in the mail at any moment. Isolation and terror meant I could drink as much as I f*cking wanted to, and there was no logical reason for me to temper my consumption. It was an unprecedented time, and no one could predict the outcome.
We are entering an equally unprecedented time right now.
A week ago, I could not imagine a March without college basketball or a Sunday morning without church. Now neither are available to me, and they are, frankly, the least of my worries. Financial meltdown, illness, and being a part of the problem of social spread are all far higher on my worry-o-meter, and the familiar feeling of uncertainty is rising back up after a 19-year hiatus.
Isolation and terror grip the nation—really the entire world this time, and they are again coated in uncertainty.
But for me, this time is different in a way that goes far beyond the underlying cause of the drama. A global viral pandemic bears no resemblance to a lethal terrorist attack. But that's not what I'm talking about. Again, I am plastered to my couch and glued to cable news. Again, the reality seems unimaginable and horrific. Again, I see my fellow Americans doing ridiculous things, making atrocious decisions, and failing to grasp the severity of the situation. But this time, I'm not drinking, and the significance of that difference cannot be overstated.
My fear, grief, anger, and sadness about the pandemic and my reaction to it is three-part and exists in this order:
First, I don't want to be part of the problem. I am already annoyed by the buzz phrase, "social distancing," but still, I am practicing it to the best of my abilities. My wife and I have four kids home from school who want to do things with their friends. I feel like an overbearing ogre as I insist that we hunker down.
But more threatening than their disappointment and boredom is the idea that we could spread the virus around even if it never impacts our six lives directly. I'm not drinking during this global crisis. I have no desire to look back on this period full of shame and regret. If my family is part of the problem of social spread, that's exactly the emotion I will feel. So, we will isolate and feel good about it.
Second, I am worried about the financial impact of the pandemic. I know so many small business owners and people who need to gather to do effective work, and this hiatus is scary to say the least.
My wife and I owned a retail bakery for 15 years. People tend to look at businesses as greedy and selfish. The vast majority of businesses are small businesses that are hanging on by their fingernails in the good times. One or two months of closure are un-survivable for such a huge percentage of the businesses we know and love. The permanent economic impact this situation will have has nothing to do with the stock market or 401Ks. Businesses will die. People will not be able to survive financially. I don't much care about Q2 GDP in a macro sense. I care about my friends who are going to lose everything.
Third, I don't want to get sick. More importantly, I don't want my family to get sick. Our parents have various risk factors starting with age and also including compromised immune systems, and I pray they will survive. My relatively young and healthy family does not seem to be in imminent danger, but six virally positive humans living in our little bungalow doesn't sound like much fun to me. I'm afraid of the virus for me and my family, but honestly, that's a distant third on my list.
Here's what's missing from my list of things that bring me fear, grief, anger, and sadness this time around—this time when I no longer drink alcohol.
I'm not fuming while watching developments on cable news. I'm not screaming at the TV screen even when I see the most inept possible leadership and contradictory statements and recommendations. I'm not weepy thinking about all the suffering. I'm sad and scared, but I'm not a puddle of uncontrollable emotions. I'm not yelling dramatically at my wife for her efforts to try to keep our family train on the tracks. In fact, I'm pushing forward, too. I'm rearranging my schedule and shifting priorities away from group projects and onto work that can be accomplished successfully in this time of isolation. I'm worried, but I'm not drinking like my life might be coming to an end.
When we turn to alcohol to soothe in times like these, we experience a slingshot effect of sorts. We drink to manage the unwelcome and unfamiliar emotions in times of crisis. Instead of managing the emotions, the alcohol exaggerates and dramatizes all of our reactions. We don't feel better. We don't feel calmer.
That little fragment of a thought that the world might be coming to an end is washed by booze to the front of our minds—a nonsensical worry on which we can fixate replacing reasonable measures with apocalyptic ramblings.
Above all, when we drink through disasters and crises and chaos and pending doom, we encase the memory of the whole experience in shame for our eternity. When I think back to my reaction to 9/11, I think much less about the sobering reality, and more about my weepy blathering. I'm embarrassed that I didn't take my young wife in my arms and offer her comfort instead of yelling at her that her reaction was inadequate.
I didn't act like a shocked but thoughtful adult. I acted like a spoiled child who couldn't be bothered with the maturity of my years or a reasonable reaction to an unreasonable situation. I drank and sulked and drank and yelled and drank and cried for days on end. As this pandemic forces me to look back those 19 years, I am filled with shame for my decisions and reactions.
This is not a time to meltdown simply because the rules of engagement have dramatically changed. Drowning our emotions can only make things worse with no chance of ever making the situation better. If you are a drinker, the impulse to unleash your thirst is, no doubt, a tangible desire. If you want to be useless and annoying to your loved ones, increase your chances of contracting the illness by hampering your immune system, and build a pile of memories you can regret forever, go for it. Drink your weight in booze. Just remember, when this is all over (and this will all be over soon), your shame will haunt you relentlessly.
The situation is bad. People are sick. Others are dying. Our economy is taking a beating in a real and personal way. Isn't that enough? Do you really want to make your personal situation worse and attach shame to your indelible memory of the spring of 2020?
~
If you'd like to know how I got sober and changed my relationship with trauma and crisis, please read my: Guide to Early Sobriety. And listen to my podcast here.