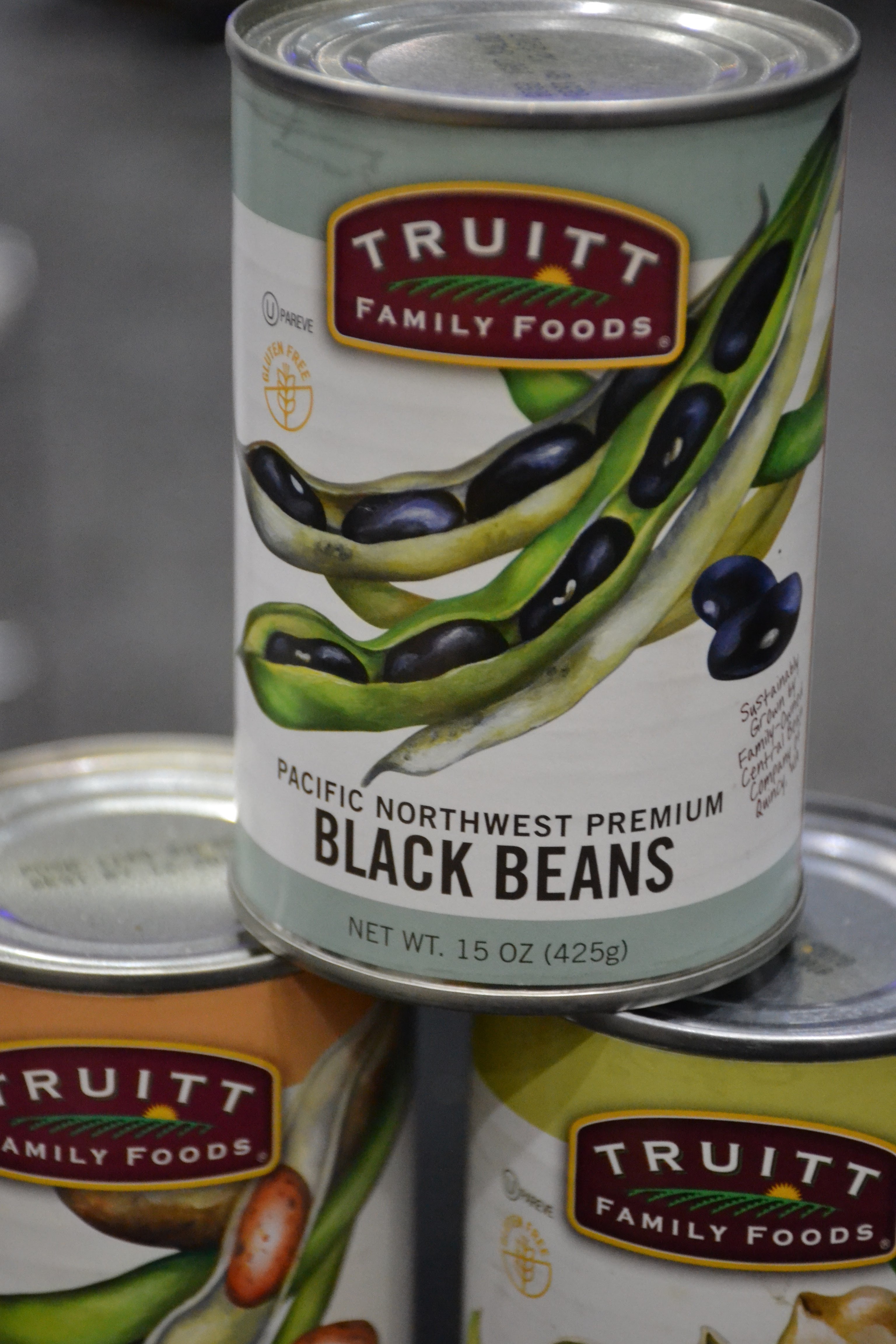 ~
The local public health agency recently advised that citizens in our region acquire a two-week supply of food and necessities in the case of a potentially required health-induced quarantine period.
I called up my sister, who immediately forwarded me an article from the Globe and Mail, outlining a nutritionist-recommended list of health-sustaining pantry items for emergencies. My mind immediately started formulating the list of needed items that I would require in Costco-sized quantities.
Meanwhile, my cupboards are already cleaving with lentils and beans, dried fruits and nuts, protein powders and peanut butter. I already have enough smoothie superfoods to power me, with vitality, for at least a year.
I'm ready for a rehydrated food feast, if you want to call it that, to eat nutritionist-approved dried goods during a potential quarantine period, even if it persists past two mere weeks. 
My sister is in the same situation. 
Our food squirrelling habits are not entirely our own fault. 
We grew up on a farm, approximately equidistant from three different cities, each of which were a three to four-hour drive away.
It's in the nature of a farm family to stockpile food, and naturally so: 100 years ago, the annual spoils of the garden were put "to let" in the fall and that's what the family would subsist on until the spring.
The hearty food hoarding values of my ancestors evidently survived the transition from horses to cars, iceboxes to freezers. I didn't realize that every home didn't have a room dedicated just to food, like a kind of bedroom for cans and jars, until I was well into my adulthood.
The cold room of years past, with its pickled beets and dilled carrots, were once what our farm family ancestors relied on to literally survive the eight long months of Canadian winter. A tendency to stock the shelves with healthy nutrient-dense foods was literally what kept my ancestors alive.
In those days, food storage of vast abundance was particularly imperative during good times, as it was the season of plenty that ensured one would have enough to make it through times of drought or disaster. 
This message was clearly passed through my lineage, for even in the 80s, we behaved as though our lives hung by a thread where food storage was the dividing line between life and potential death.
Our childhood farmhouse contained a literal room-sized pantry in the basement. We lovingly referred to this as the "freezer room," which contained not only two excessively giant freezers but also shelving that carried at least a year's worth of canned and dried goods: enough that our family of five could subsist in even the worst famine or swarm of locusts, had either of those ever happened. Neither did, mind you, but that didn't stop anyone.
My current urges toward Costco come from my parents. In my childhood, we used to drive to "the city" and load up the blue Buick with food. This was a logical plan on my parent's part, as we could acquire dried goods that were not only cheaper but also more interesting and, frankly, urban than we could get at the local store in our town.
One could buy pineapples in the city in my youth, for example. 
So I subconsciously mirror this in my adulthood, assuming that food must be purchased in bulk and take up as much trunk space in the car as possible in one trip. And I usually buy something I have no idea what to do with. 
Meanwhile, I work across the street from an urban supermarket. 
In my 25 years of independent adult living, I've not yet been able to shake my squirrelly food hoarding habits.
My kitchens have varied in size over the years, but no matter if I have just one small area dedicated to food or four large cupboards, the designated area is always heaving to the maximum limit with dried supplies. I always end up eventually preparing the beans or oatmeal, but it doesn't stop me from replacing them in equal bulk, rather than merely leaving some white space in my cupboard. I'm subconsciously prepared for even the longest intellectual winter.
Notably, in each of these apartments, I have also lived within literal blocks of a grocery store, for these are always proximate in the cities of Toronto or Montreal or New York. I currently own a car, but I still behave as if I am my great grandmother and the horse has died.
Earlier this week, I realized that I have never once relied on the dried good section of my kitchen, as no emergency situation has ever arisen.
There was once a close call during a hurricane in New York, but I not only acquired new supplies for this event, but I also spent the weekend with friends in someone else's apartment where we ate tortilla chips and beer instead of lentils and protein powder.
It turns out that during the one emergency situation in my life, junk food was preferable to the "nutritionist-approved food" I was trained to acquire during my youth.
My sister's husband has lovingly tried to have her Marie Kondo her pantry, but old habits die hard and neither of us can shake our farm roots of food hoarding.
I mention her only because I feel better that I'm not alone with heaving shelves of dried goods and hot sauces.
And let's talk about toilet paper, shall we? 
I have not purchased any toilet paper even with the current recommendations. For toilet paper hoarding is also in my nature.
My son went through a phase where he thought scavenger hunts around the apartment were fun. He would hide things and draw clues for where to find them, using architectural features such as the sink or shower, for me to know where I was on the map. 
I couldn't figure out what the stack of circles he had drawn in the bathroom represented. He informed me that it was the "toilet paper pile," which in his mind took equal importance as a landmark feature of our apartment as did the toilet itself.
I sincerely hope there is no necessity for a quarantine period in North America.
But if there is, the toilet paper and black beans are plentiful around our house. My ancestral heritage values have prepared me well and I've been perpetually stocked up for emergency situations my entire life.
The beans and TP are on me, if anyone needs to stop by. I'm good and damn ready.
~
~
~