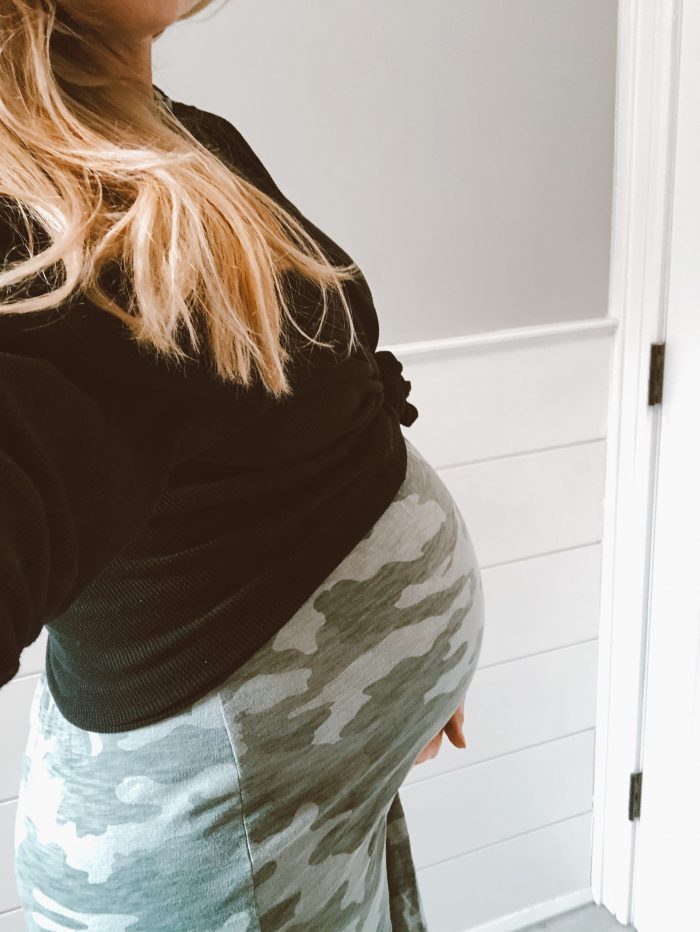 It is incredibly hard to imagine bringing a baby into a world that is such a mess right now.
As pregnant women, our emotions are already running high. Now, add to that the fears, concerns, and excitement of a full-blown pandemic. Living in lockdown, losing jobs, losing loved ones.
None of us planned to bring a baby into the middle of all of this. But I think we will look back with amazement at what we went through and how we managed to bring our beautiful, innocent babies into the world, despite the chaos around us.
I have written a letter of reminders for all of my fellow pregnant mamas. May we stick together.
Dear Pregnant Mama, 
I am sorry that most of your doctor appointments are virtual visits, and that your significant other is unable to come to your rare in-person appointments with you. I am sorry that when you get to these appointments, your masked faces are met with other masked faces and not smiles.
I cry for every one of you who has had to birth alone in New York City and elsewhere in the past month. That your support person was stripped from you, and that you, in your time of need, had to rely on the kindness of strangers in scrubs and face masks to pull you through.
I wish that each of you were able to experience the joy of a baby shower with all your family and friends surrounding you with so much love. And I hope, instead, you were able to feel their love and support from afar.
Those of you who contracted this virus and had to fight it while worrying for the health of your unborn child, you are so strong. Those of you who did not contract the virus but worried nonstop that you might or that you would be asymptomatic and test positive, to then be separated from your baby at birth—you are stronger than you know.
It is okay to grieve the pregnancy you thought you would have. It is okay to grieve the birth you thought you would have.
But please pick up the pieces and know that we have a bunch of little warriors entering the world.
I hope you know that you have everything it takes inside of you to bring your baby into the world. That even when you feel alone, the beauty of pregnancy is that you are never alone. I hope you feel safe and supported from a distance, and that if you do not, you find it in you to reach out to someone.
I hope you know that I and all the women who birthed before you are cheering you on.
You can and will bring this baby into the world how you are meant to. There are so many things beyond our control in any pregnancy, and I hope going through this pandemic while pregnant brings you the biggest sense of empowerment, before childbirth, during, and especially after your little one arrives.
I think the only thing we can do is to let go.
To trust our bodies and know that when we come through this, we will have our own badge of honor: we are bringing life into the world amid chaos.
May these little ones be just the hope the world needs right now.
Relephant Reads for this Moment: 
How to Enjoy Life Amidst the Coronavirus Fear: Your Go-To Guide from Books to Podcasts & Wellness Practices.
The Metta of Mask-Wearing.
What if the Coronavirus is the Ultimate Pause & Reset Button?
What I wish I had known when I first got COVID-19. 
Stop Romanticizing Lockdown—It's a Mental Health Crisis in the Making.