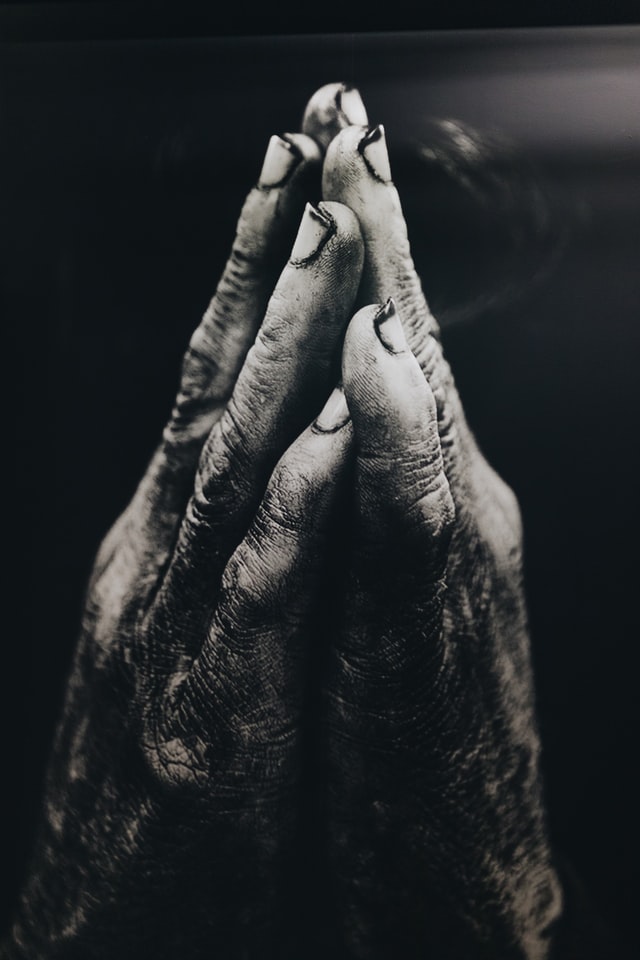 A worthwhile read: I am Black. This is what I Need (& what I Don't) from White Allies.
Race: the myth that humans are divided into subgroups based on physical and behavioral characteristics.
Racism: discrimination based on the belief that the race you identify with is superior, safer, more educated, more refined, of higher opinions. The thing about racism is—it is taught. You don't have to even see it to be affected by racism.
Racist: is the word to describe a person who believes they are superior due to their physical characteristics such as skin color.
The Black Lives Matter movement is spattered with people of color asserting their lives matter, people with pale (white) skin also asserting that black lives matter, and then this third group that is some sort of mix of "I don't agree with Black Lives Matter, but I am not 'a racist.'"
These groups exist only so neatly on social media. Post or don't post. Post incessantly, or not at all. Or, maybe just once to be sympathetic but not fanatic. You know, the "I'm not racist, either" post.
But the label of "racist" is something we've contrived. We have all been raised in a society and taught to obey laws that perpetuate racism. Racism is the darkness, not the individual it falls on.
Racism is a learned habit, a product of conditioning.
I'm doing the work of educating myself, rather than expecting people of color to explain to me, and what I've realized (very late to the party, and I own that, and I am so, so sorry), is that our laws, our educational system, our art… all ingrain racism.
What parts of our upbringing, our mental reflexes, and belief systems can we examine, to find the places that have been wrapped with this strangling vine?
Let us weed. Let us weed racist thought and behavioral patterns out of ourselves, each other, and society.
~
It was me
who hit my "door lock" button
without a thought
at the intersection
where a black man stood waiting to cross
and I'd avoid eye contact
hoping he didn't notice.
It was me 
who chose one of two city baseball teams
purely (I think) because I belonged to the team
where most other fans looked like me
and would describe the choice by saying
"Wrigley is just All-American"
(I don't even understand baseball)
(Or, how my brain really did that—where All-American, meant "mostly white.")
It was me
who had one friend in childhood
who was a person of color
and I kept a photo of him in my wallet
my "not racist" card
rather than reaching out to him
asking about his day
being a real friend.
It was me
who made no effort to get to know
my college roommate's boyfriend
who is now an amazing husband
and father
and son
and professional
and light of the party
and also has black skin.
It was me
who would describe South Side
by businesses they had
fried chicken, wig, and smoke shops
rather than actually say what I was implying
and what's worse—as if it meant something more
than the diversity of those neighborhoods
and the white flight that led them to be so.
It was me
who would say things like
"Well, the law is for all of us."
What I meant was that we all are accountable to the law
but what I didn't realize—
looked away from—
were all the ways that the law morphs to be accountability to those who are white
and a trap for those who are not.
It was me
who was offered a Black History class
and instead signed up for French
choosing to learn a language that seemed fancy
rather than the history of my neighbors
that gave them their grit
and now I hear myself asserting, "woke,"
"they should make Black History class part of the mandatory curriculum."
It was me
who would say things like
"How could people be so horrible"
when learning about the KKK
and lynching,
and yet, sit in the comfortable bubble
of habits and learned thoughts,
that were all of the above.
In order to ask forgiveness,
I must first acknowledge
and so—
in shame, and sorrow
as honest as I can be.
When it comes to racism
that perpetuates
and festers
I've looked down
and finally, I've seen.
That my white hands
bear the dirt
that my ancestors hurled.
I need you to know
It was me.
~
Anti-Racism: Jane Elliott educates Waylon & 8,000 Elephant Readers (& you!)
~